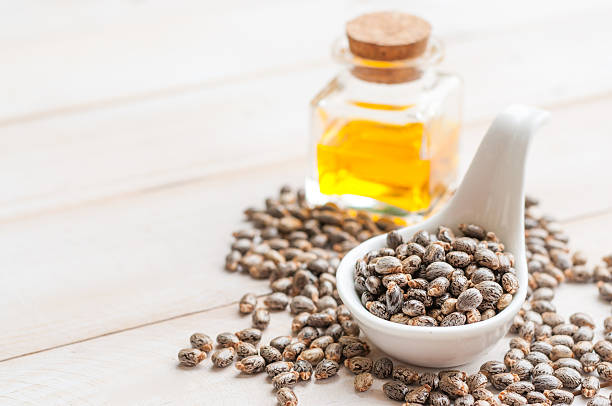 Even before castor oil caught the attention of skincare and medical professionals, it was being used to treat a variety of conditions. Though a lot more research needs to be done, there is sufficient evidence that using this oil on your skin can yield some great benefits.
10 Benefits Of Using Castor Oil On Your Skin
1. It Can Reduce Acne
Acne is generally caused by the accumulation of bacteria and oil in the pores. Since castor oil is known for its antimicrobial properties, it can help to reduce the formation of acne.
2. It Can Give You Smooth Skin
Castor oil is a good source of fatty acids, which encourage soft skin and smooth skin.
3. It Can Even Out Your Skin Tone
It's been shown that castor oil promotes the growth of healthy skin cells so this can help to even out your skin tone.
4. It Can Prevent Wrinkles
You usually get wrinkles because of decreased production of natural oils and the action of free radicals that make your skin less elastic. Castor oil can encourage the production of your skin's natural oils and also has antioxidant properties that can fight skin damage from free radicals.
5. It Can Soothe Sunburn
Sunburn can cause inflammation and stripping. Castor oil's anti-inflammatory properties can help to soothe skin that has been affected by sunburn and reduce the likelihood of stripping.
6. It Can Reduce Inflammation
Certain skin conditions like psoriasis and eczema as well as contact dermatitis can result in inflammation. That usually means that the area will be itchy for as long as it lasts. Using castor oil may reduce inflammation and cut down on itchiness.
RELATED: Castor Oil: The Best-Kept Secret for Hair Growth
7. It Can Help Wounds Heal
Castor oil has well-known antimicrobial properties so it can help to reduce how long small cuts and bruises heal. With this application, it's recommended that you talk to your doctor about the safest way to use castor oil on a wound.
8. It Can Keep Your Skin Hydrated
The triglycerides in castor oil can help your skin to maintain its moisture. It does this by reducing how easily the skin's upper layer loses water.
9. It Can Help To Cleanse Your Skin
According to dermatologists, some of the compounds in castor oil can help with removing dirt and debris from the skin. That leads to a more