tune in to the fun then, "Ouch!" you just herniated a disc. Sudden twisting motions while holding heavy objects can cause injury to the spine and back muscles.
Slips and Falls
It can feel like running a marathon trying to cook a huge dinner and get it done before your guests arrive. With all that's going on, your chance of a slip and fall in the kitchen greatly increases during the holiday season.
To Prevent a Slip and Fall:
1. Wear Slip Resistant Shoes
Kitchen floors can become slippery from the humidity in the kitchen or spills on the floor. You may think this is going overboard, but trust me, you'd much rather have these on your feet than a cast on your arm. Slip-resistant shoes are your friend.
2. Clean Up Spills
I know you're pressed for time and cleaning up that little splash of gravy will just throw you off schedule. However, having to take a trip to the emergency room will be more costly. Make sure you clean up spills as soon as they happen.
3. Don't Run!
I know it sounds like something to say to a kindergartner. You may feel the urge to sprint from the pantry to the sink. No matter how far behind you are in your cooking schedule, don't run in your kitchen.
The holiday season is a time for food, fun, and family, not injury. Implement these tips and have an injury-free holiday season!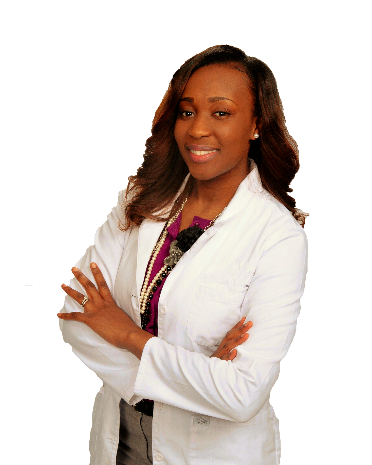 Dr. Candace McMillon-Dantley is on a mission to inspire and educate women to health. She is the creator of The Doc Knows, a health and wellness site for women. When she's not health writing, she is health motivating and educating through presentations on healthy nutrition, self-care, and conditions of the body. Her experiences as a business owner, chiropractor, wife, and mom of two resonate with all women. Connect with Dr. Candace on Instagram @drcandace.