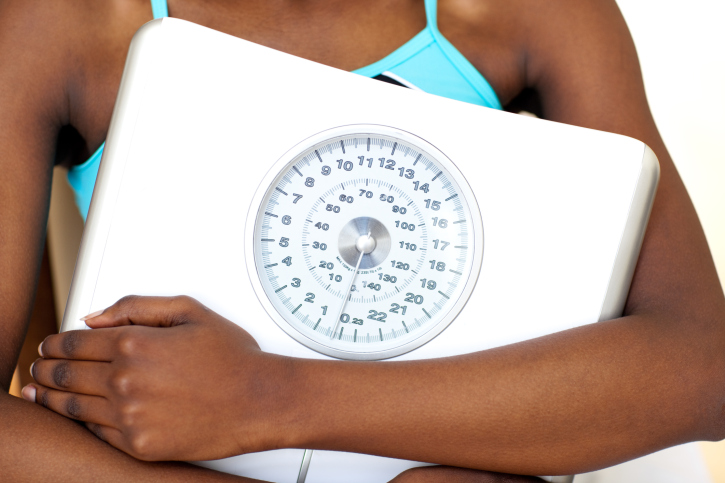 Characterized as a disease in which the body's immune system attacks its healthy cells, autoimmune diseases can be both tricky to diagnose, as well as accompanied by a long list of rather dreadful symptoms.
There are over 100 known autoimmune diseases. Common ones include lupus, rheumatoid arthritis, Crohn's disease and ulcerative colitis.
Autoimmune diseases can affect many types of tissues and nearly any organ in your body. They may cause a variety of symptoms including pain, tiredness (fatigue), rashes, nausea, headaches, dizziness and more. Specific symptoms depend on the exact disease. According to experts, certain disorders can even cause shifts in your weight. Here's what you need to know:
5. Celiac disease
A rare disorder, this autoimmune disease is onset by eating gluten (a protein found in wheat, rye and barley) and only affects about 1 in 100 people worldwide. When the immune system attacks cells of the small intestine, decreasing proper nutrient absorption, people can experience symptoms such as abdominal pain, bloating, headaches, achy joints and anemia. Fortunately, a doctor can screen for the disease, with a simple blood test. Then, with a few diet adjustments, relief should be right around the corner.
Symptoms of celiac disease
bloating
chronic diarrhea
constipation
gas
lactose intolerance due to damage to the small intestine
loose, greasy, bulky, and bad-smelling stools
nausea or vomiting
pain in the abdomen
4. Addison's disease
This disease impacts the adrenal glands (also known as suprarenal glands), which regulate hormones like adrenaline, cortisol, and the steroids aldosterone, which help you react to stressors like major illness, regulate blood pressure and burn protein and fat. When the adrenal glands don't produce enough of these hormones, it can reduce appetite and create a feeling of nausea, in turn, resulting in sudden weight loss.
Symptoms of Addison's disease
fatigue (lack of energy or motivation)
lethargy (abnormal drowsiness or tiredness)
muscle weakness
low mood (mild depression) or irritability
loss of appetite and unintentional weight loss
the need to urinate frequently
increased thirst
craving for salty foods
3. Type 1 diabetes
Not to be confused with Type 2 Diabetes, Type 1 affects 29 million Americans, only about 1.25 million, which occurs when the immune system attacks the cells that produce insulin in the pancreas. Because insulin plays a vital role in how your body uses and stores glucose for energy, many people with undiagnosed type 1 diabetes experience unexplained weight loss. Common symptoms associated with this disease may include…