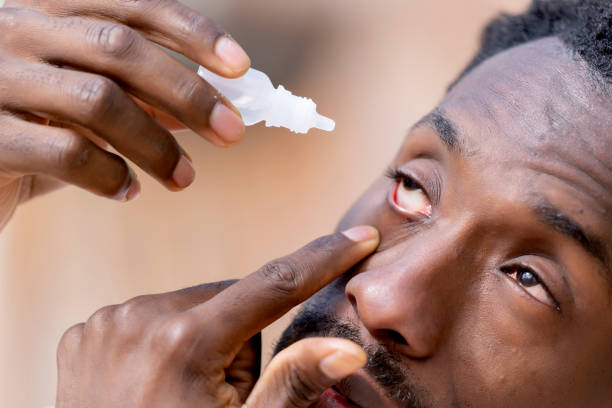 There is no denying it, we all love beautiful eyes. But even if we can't get those hypnotizing blue Michael Ealy eyes, let us at least have eyes that are not red or sore, right?
As a condition, red eyes result from dilation of the eye blood vessels. While infections can result in red eyes, the commonality of red eyes emerges from the "invasion" of your eyes by a foreign object.
When such unnatural objects are introduced into your eyes, the small blood vessels – which we naturally don't see – begin to swell, forming a distinct red patch on your eyeballs.
These red blood cells are situated between the eye conjunctiva (the membrane lining the eyelids) and the sclera (the white cross-section of the eye surrounding the cornea).
Digging deeper into the causes of red eyes
Generally, we have established that red eyes result from dilation of the eye blood vessels. But what specifically causes this dilation?
Exposure to foreign items from our environment (or specific lifestyle choices) can cause this dilation. In other cases, such red eyes could result from more severe eye complications like glaucoma and corneal abrasion.
Some of the environmentally influenced causes of red eyes include air pollution, exposure to airborne allergens that could trigger eye allergies (resulting in red eyes), and significantly reduced humidity (as obtainable in shut-off office buildings) and dry regions world.
Furthermore, exposure to airborne fumes, extreme sunlight (when you are not furnished with UV-blocking sunglasses), and chemicals like chlorine – typical in swimming pools – can trigger dry eyes.
Second-hand cigarette smoke – say smoke expelled by someone smoking a cigarette or even smoke from the cigarette's lit end – can also cause red eyes. Instances also abound of people developing red eyes from