Annual checkups and tests such as colonoscopies and PSA assays are important, but it's not a good idea to rely on tests alone to protect you from cancer. It's just as important to listen to your body and notice anything that's different, odd, or unexplainable.
You don't want to join the ranks of cancer patients who realize too late that symptoms they'd noticed for a long time could have sounded the alarm earlier, when cancer was easier to cure.
Here, are some signs of cancer that are commonly overlooked:
1. Mass in the breast
If you're like most men, you've probably never considered the possibility of having breast cancer. Although it's not common, it is possible. Any new mass in the breast area of a man needs to be checked out by a physician.
In addition, the American Cancer Society identifies several other worrisome signs involving breasts that men, as well as women, should take note of. They include:
Skin dimpling or puckering
Nipple retraction
Redness or scaling of the nipple or breast skin
Nipple discharge
RELATED: 5 Tips To Keep The Men In Your Life Healthy
2. Changes in the Testicles
Testicular cancer occurs most often in men aged 20 to 39. The American Cancer Society recommends that men get a testicular exam by a doctor as part of a routine cancer-related checkup. Some doctors also suggest a monthly self-exam. Any change in the size of the testicles, such as growth or shrinkage, should be a concern.
In addition, any swelling, lump, or feeling of heaviness in the scrotum should not be ignored. Some testicular cancers occur very quickly. So early detection is especially crucial. If you feel a hard lump of coal [in your testicle], get it checked right away.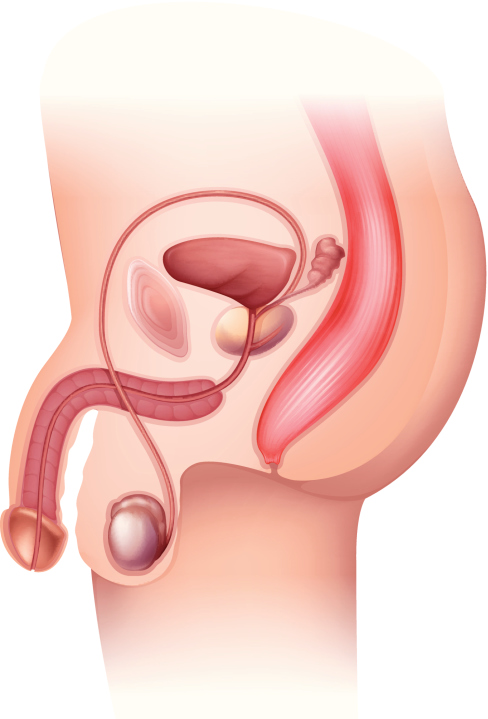 3. Changes in the Lymph Nodes
If you notice a lump or swelling in the lymph nodes under your armpit or in your neck — or anywhere else — it could be a reason for concern, says Hannah Linden, MD. Linden is a medical oncologist and an associate professor of medicine at the University of Washington School of Medicine. She is also a joint associate member of the Fred Hutchinson Cancer Research Center in Seattle. "If you have a lymph node that gets progressively larger, and it's been longer than a month, see a doctor," she says.
Your doctor should examine you and determine any associated issues that could explain the lymph node enlargement, such as