Neotame can be used as a sweetener and flavor enhancer, and it's a whopping 8,000 times sweeter than sugar. You'll find it in baked goods, soft drinks, chewing gum, frosting, frozen desserts, jams and jellies, gelatins, puddings, processed fruit and fruit juices, and syrups. It can be used alone or blended with other sweeteners.
Saccharin has been used as a no-calorie sweetener for over 100 years. Saccharin is three hundred times sweeter than sugar. It can be found in sugar-free foods and beverages including baked goods, jams, chewing gum, canned fruit, candy, dessert toppings and salad dressing. Brand names are Sweet'n Low, Sugar Twin, and Necta Sweet.
Stevia is an extract from the leaves of the stevia plant. It's 200 times sweeter than table sugar and can be found in a variety of foods and beverages and tabletop sweeteners under the brand names Truvia, PureVia, and Enliten.
Sucralose is made from sugar but is 600 times sweeter than sugar. Sucralose, brand named Splenda can be found in a broad range of foods, beverages, and table top sweeteners.
Having diabetes does not mean you have to use no calorie sugar substitutes. There is no one sweetener that is best for people with diabetes. If you don't like the taste of faux sugar, you can work nutritive sweeteners such as agave nectar into your diet. Just work closely with your registered dietitian nutritionist or diabetes health care team, keep a careful eye on your blood glucose and balance your diet carefully. Click here to find a registered dietitian nutritionist near you.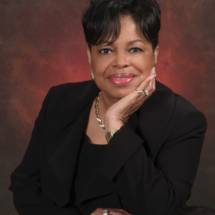 Constance Brown-Riggs, MSEd, RD, CDE, CDN is a registered dietitian, certified diabetes educator, national speaker and author of The African American Guide to Living Well with Diabetes.. She is a Dannon One Yogurt Every Day Nutrition Advisor.