several different situations he shared with his two daughters over the years.
The film debuted at the Martha's Vineyard African American Film Festival (MVAAFF), and aimed to raise awareness about the disease that claimed Stuart's life, cancer. The film looks to amplify the mission of the charitable organization, the Jimmy V Foundation to which all net proceeds in excess of production cost will go to the research fund, according to Taelor's team. The film will be widely released next year.
"I wanted to make sure that people know the importance of early detection, screenings and contribute to the research efforts to find a cure," Taelor said. Her father died after battling a rare form of cancer for seven years, years that he was able to spend with his family due to an early screening.
Stuart Scott was a passionate voice for improving outcomes for African-Americans and other minorities battling with cancer and other debilitating diseases. The Stuart Scott Memorial Cancer Research Fund, an entity of the Jimmy V Foundation, allocates dollars to minority researchers to fight cancer in minority communities. Through the love of his family, his legacy will forever live on.
For more information about the Stuart Scott Memorial Cancer Research Fund, follow @TheVFoundation
To keep up with updates about the Martha's Vineyard African American Film Festival, follow at @mvfilmfestival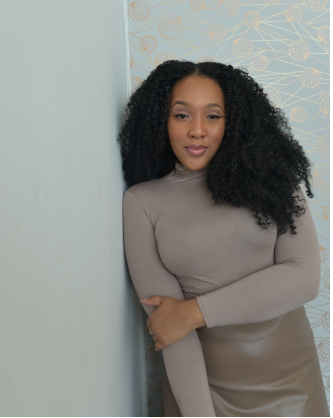 Jasmine Browley holds an MA in journalism from Columbia College Chicago, and has contributed to Ebony, Jet and MADE Magazine among others. So, clearly, she knows some stuff. Follow her digital journey @JasmineBrowley.