neurotrophic factors, which improve brain function and make a person who is exercising feel better.
Many people who are depressed have low motivation for exercise, so it is a good idea to start with 5 minutes of walking or doing an enjoyable activity and gradually increasing the length of time over the coming days, weeks, and months.
Diet
Adding more fruit and vegetables to the diet may help people with depression. The brain needs the right mix of nutrients to function properly.
The British Dietetic Association (BDA) outlines some dietary changes people with depression can make that may help prevent relapses:
eating unsaturated fats by cooking with olive or grapeseed oil and adding nuts and seeds to meals
avoiding trans fats found in processed meat, ready meals, cookies, and cakes
eating more whole grains, fruits, and vegetables
eating protein with tryptophan, found in fish, poultry, eggs, and spinach
eating oily fish containing omega-3 oils or taking omega-3 supplements at least twice a week
drinking 6 to 8 glasses of water a day
avoiding caffeinated drinks, such as coffee and soda
Sleep
Not getting enough sleep has a significant impact on people psychologically and physically, and insomnia is associated with depression. Depression can also cause insomnia, but there are techniques people can try to get more sleep naturally. These include:
creating a bedtime routine
avoiding using electronic equipment before going to bed
spending 30 minutes doing a relaxation exercise or reading a book before trying to go to sleep.
going to a quiet spot and doing more relaxation exercises if still struggling to sleep
practicing breathing exercises by breathing in slowly through the nose and out through the mouth, following the steady rise and fall of the abdomen
Avoid Alcohol and Drugs
There is a close link between depression, as well as anxiety disorders, and alcohol or other substance-use disorders. The Anxiety and Depression Association of America estimates that around 20 percent of people who have depression also have an alcohol or drug disorder.
For most people, moderate alcohol consumption is not a problem, but for people with depression, alcohol or drug use can make their symptoms worse. It can be a vicious cycle, but while many people take medication, there are natural techniques available that can help deal with both disorders at the same time.
We hope this helps!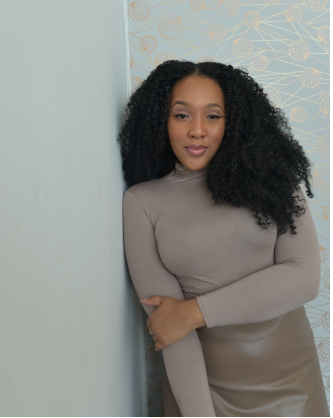 Jasmine Browley holds an MA in journalism from Columbia College Chicago, and has contributed to Ebony, Jet and MADE Magazine among others. So, clearly, she knows some stuff. Follow her digital journey @JasmineBrowley.