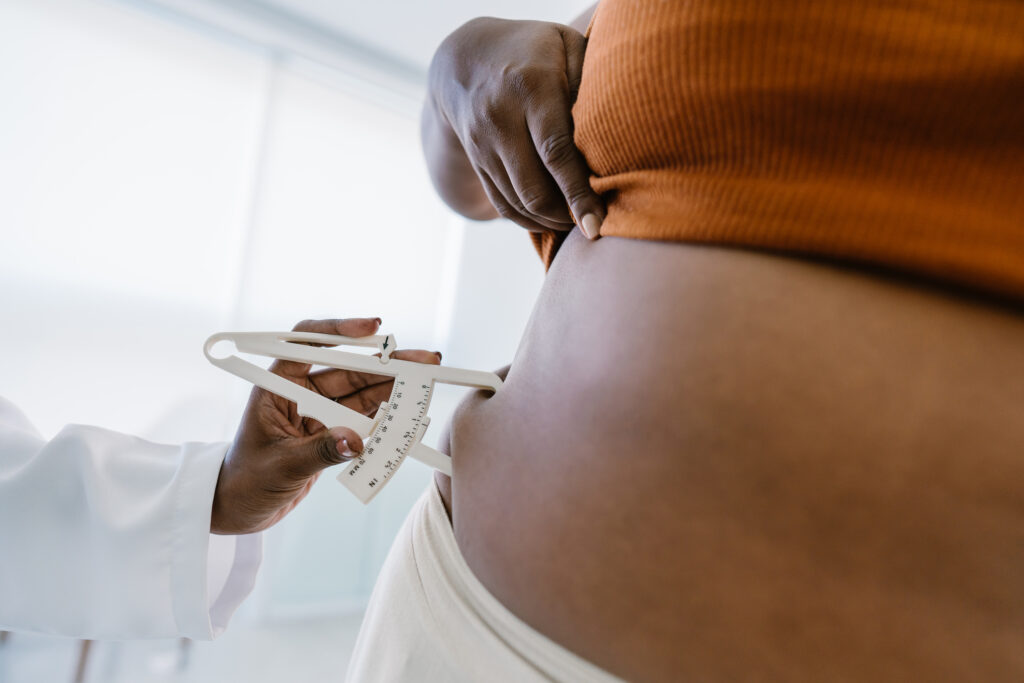 You've probably tried everything but the stubborn fat around your belly still isn't going away. Maybe you're thinking your metabolism is malfunctioning or maybe you're just too old to have a six-pack.
One of the main reasons why your fat won't go away has nothing to do with your exercise routine, it could be your attitude.
Stress and poor hormonal imbalance changes may end up causing weight gain. Our adrenal glands release hormones like adrenaline and cortisol during stressful periods. Cortisol causes body fat to be stored, especially in the stomach area, when levels rise.
Another main reason for women's belly fat is that your belly could be bulging from the inside out–meaning, it could be fibroids!
What Are Fibroids?
Uterine fibroids are non-cancerous tumors (made from smooth muscle and connective tissue) that grow inside the wall of the uterus. Fibroids can be as small as a grapeseed or as big as a grapefruit! While some women have one fibroid, others have as many as forty.
Who Gets Fibroids?
Any woman can develop fibroids. It is estimated that 20 to 80 percent of women will develop fibroids by
50-years old. Women who are between 30 to 40 years are more likely to develop fibroids.
However, black women are 3 times more likely to develop fibroids than white women and statistics show that black women develop fibroids as early as 25 years old. Doctors are uncertain about what causes fibroids.
Hair relaxer chemicals
Vitamin D deficiency
Environmental and physical stress
Diets high in fatty meats and low in vegetables
Age
Genetics
Obesity
Hormonal changes
Family history of fibroids
How Fibroids Create Belly Fat
Although fibroids are non-cancerous and do not increase your chances for uterine cancer, fibroids cause