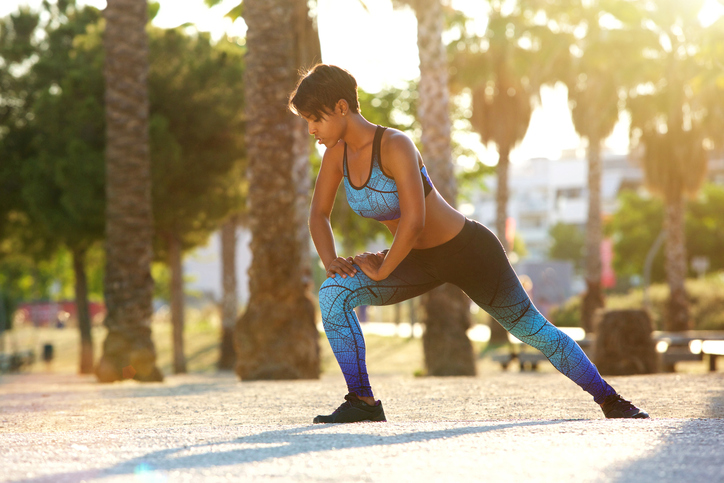 With all of the advances in technology and fitness, it's easy to get caught up in doing the most in an attempt to eat right, shed unwanted pounds or even maintain the beautiful skin you're in. After all, there's a fine line between living a fit life and developing an eating (or even an exercise) disorder, according to experts.
What is exercise addiction?
Believe it or not, while exercise is mostly seen as a healthy habit – even crucial for areas of recovery from certain types of addiction – when dedication evolves into compulsion, it can be both physically and psychologically damaging.
However, it's rare, says exercise addiction expert Heather A. Hausenblas, PhD, who states that an estimated 0.3% of the total U.S. population are at risk of developing one of two forms of fitness infatuation.
Primary exercise addiction: Where the physical activity in itself is the gratification
Secondary exercise addiction: Physical activity is secondary to an eating disorder and used to control and manipulate weight, research published in the International Journal of Environmental Research and Public Health, says.
RELATED: 10 Exercises To Do To Live Longer
What distinguishes the everyday gym enthusiast from someone addicted to getting in a high-impact sweat session?
It's not the time invested but the motivation behind the urge to train that experts say is very telling.
Someone suffering from an addiction may display withdrawal symptoms like anxiety or irritability if he or she skips just one training session. Physical activity is a means of feeling normal; self-medicating.
Other symptoms include:
Inability to reduce or stop despite injury or illness
Interference with work, school and social activities
Sleep disturbance in the absence of exercise
An increase over time to chase the feeling of "calm" or a "buzz"
Emotional sensitivity, difficulty concentrating, reduced self-esteem
While you may not think of the two going hand-in-hand, research shows that exercise addiction often co-occurs with an eating disorder.
In fact, approximately 39% to 48% of people suffering from anorexia, bulimia or another eating disorder also suffer from secondary exercise addiction.
What is an eating disorder?
Defined as a range of psychological disorders characterized by extreme emotions, attitudes and behavior surrounding weight loss and food issues, there are three types of eating disorders:
Bulimia Nervosa: Affects two to three in 100 American women. Studies also indicate that by their first year of college, 4.5 to 18% of women and 0.4% of men have a history of the disease involving distortion of the body, an obsessive desire to lose weight and spells of overeating followed by guilt-induced vomiting or starvation.
Anorexia Nervosa: Affects one in 200 women in the U.S. alone and is the third most common chronic illness among adolescents, characterized by lack or loss of appetite.
Binge Eating Disorder: Commonly called BED, binge eating disorder is the most common eating disorder in the United States, affecting 3.5% of women, 2% of men and up to 1.6 percent adolescents; who experience guilt or distress following recurrent episodes to consume large quantities of food – often to the point of discomfort.
Believe it or not, eating disorders have the