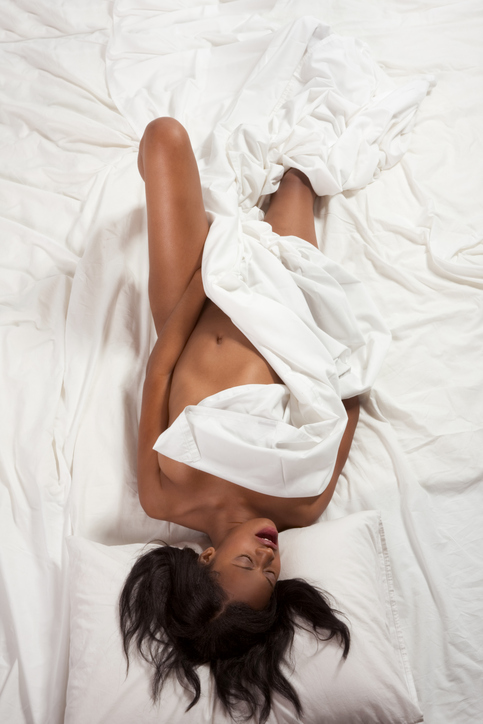 For women, manual self-love can help relieve cramps. It causes more blood flow to the pelvic region, which hastens periods and decreases pain. Masturbation also fights urinary tract infections by flushing out the cervix. For post-menopausal women, a narrowing of the vagina can make pelvic exams and intercourse painful, but masturbation, particularly with a water-based lubricant, increases blood flow to the sex organs. This can help relieve moisture problems and prevent the narrowing of the vagina.
Masturbation can also improve your sex life. Self love allows both sexes to become more familiar with their bodies and pleasure centers. What makes you orgasm? Where do you like to be touched? What kinds of sensations, pressures, speeds, and rhythms cause you to climax?
Here a few techniques for both men and women can use below.
Techniques For Women:
1. Start Off On The Good Foot
To get yourself relaxed and in the mood, you might try watching porn, reading an erotic novel, turning on sensual music, or drawing a bath. When you start to feel turned on, take it slow. Spend a few minutes on your breasts, inner thighs, back of your knees, or earlobes.
RELATED: The Truth About These 7 Masturbation Myths Revealed!
2. Lube It Up
Begin experimenting with all kinds of touch on your clitoris and vagina, such as tapping, circular strokes, long strokes, and inserting fingers, and alternate from soft to hard strokes, or fast to slow to see what feels good, Morse suggests. You may also want to incorporate lube. In study of 2,500 women, those who use some solo or during sex reported significantly higher levels of pleasure and satisfaction.
3. Focus Daniel-son
If you're working on having stronger orgasms: be patient and try not to let your mind wander to anything other than sexual thoughts. Because many of today's women are multi-taskers, a recent study performed showed that focusing on sex during the sexual act proved to be most difficult. Keeping the mind "in the moment" can be a difference maker.
MUST READ: 5 Real Reasons That Women Should Masturbate More
Doing Kegel exercises during masturbation also amplifies your pleasure.
Techniques For Men:
1. Squeeze Technique
A classic way to address early ejaculation is through behavioral therapy. This includes Masters and Johnson's well-known squeeze technique, where a man brings himself nearly to the point of orgasm then squeezes right below the head of the penis to push the blood back down, avoiding ejaculation. For some men, merely pausing rather than squeezing is also effective. Once the sensation of near orgasmic inevitability passes, sexual activity can resume. Garrison often prescribes men use…