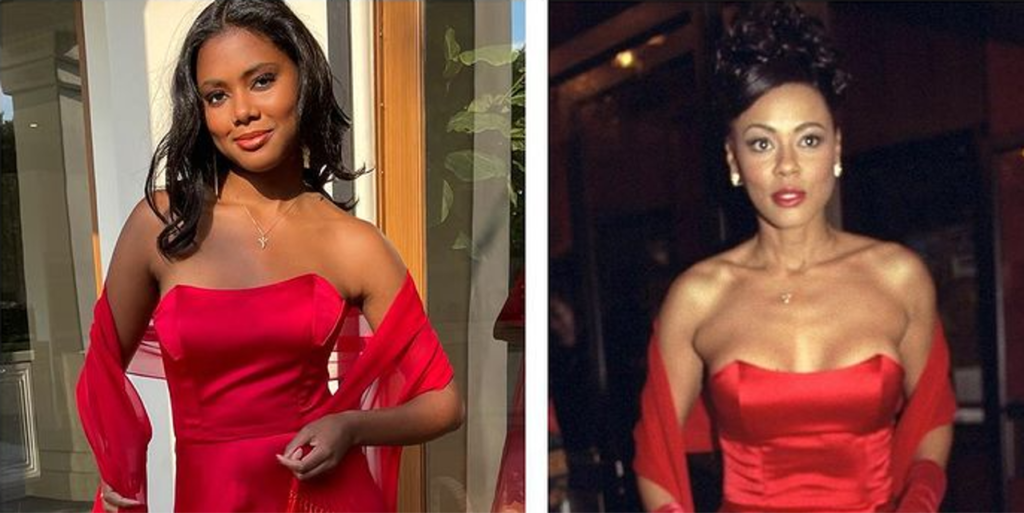 The movie Waiting To Exhale was groundbreaking in itself. Made in the mid 90's, it brought together four queens: Angela Bassett, Whitney Houston, Loretta Divine and Lela Rochon and dove into the ups and downs of being a successful, loving Black woman, wife, and mother in this day and age.
Navigating through careers, family and romance, four friends bond over the issues they face in their own love lives–mainly, the scarcity of good men. Both seen as the "other woman," characters Savannah (Whitney Houston) and Robin (Lela Rochon) showed their struggles and epiphanies while carrying on relationships with married men who say they will want to leave their wives. On the flip side, Bernadine (Angela Bassett) ends up alone when her husband divorces her for his mistress. And Gloria (Loretta Devine) finds love with a new neighbor.
The movie was a hit with audiences, not just because of it's subject matter and relatability, but the way it looked–seeing all these beautiful, successful Black women together on screen was magical. At the premiere party for the movie, Lela Rochon had an incredible satin red gown. Now that gown got passed on to her daughter and she looked just as beautiful as her mom did in it over 25 years ago.
The red satin gown that once graced the red carpet was the perfect dress for her daughter Asia Rochon Fuqua to wear to prom! Lela captioned the photo, "Yes I saved the dress… wasn't sure why but now I know."
View this post on Instagram
Lela and Asia are nearly twins serving up both glam and beauty with an edge of softness and intrigue. We love it!
Raising two beautiful children may look easy for Rochon, but her journey to being a mother was definitely not an easy one.
The hard-working actress (other credits include Boomerang, Harlem Nights, and Any Given Sunday) was in the midst of a rough work schedule during her pregnancy. Logging a 16-hour day, she was quite exhausted when she got home the night before her water broke. It was never determined why she went into labor so early in her first pregnancy. She suspects fibroids, which were removed before she became pregnant with her next child, might have been the cause. However, after losing her son, and being forced to slow way down on her subsequent pregnancies, Lela has important lessons for all women.
"My pregnancy story does not begin as one of those happy-go-lucky stories," Rochon shares to Mocha Manual. "I just want to tell it honestly. Five months into my first pregnancy, my water broke while at work. It was 4:00 p.m. I had to deliver a little boy, but he was too young to survive. It never occurred to me that something so terrible would happen to me. I was healthy physically. I was athletic. But I was