…turn her passion for all things beautiful into a fashion and lifestyle blog, The Lady Loves Couture, chronicles her exciting fashion excursions while providing exclusive insight and tips for living lavishly on any budget.
In her travels for everything stylish, there are three 3 main products that Mrs. Harvey cannot do without:
1.) Kiehls Creme de Corps
It's so rich but it's not a greasy moisturizer like you might expect. The key is to apply it after a bath or shower and let it soak in before you get dressed. It's around $30 and you can purchase it online or at a Kiehls store near you.
2.) EOS Lip Balm
EOS Visibly Soft Lip Balm and it's flavored with coconut milk. It has shea butter and antioxidants to protect your lips too. It normally sells for $3.49 and it's available at most pharmacies
3.) Albolene
You can find it at your local drugstore. It's a makeup remover that's gentle and leaves your skin feeling soft. Tthe hardest thing is often getting your mascara off, especially if it's waterproof. This works wonders with any tough makeup since it contains a lot of moisture from special ingredients like mineral oil and beta-carotene. Plus it's affordable; you can buy it for less than $15.
So what does Steve think of all this? He loves it and loves his wife business. After all, Steve still has a number of money-making business ventures even after his talk show is done.
Steve Harvey: "I'm Running from Homelessness"
(photo courtesy of Steve Harvey Instagram)[/caption]
Looking at Steve Harvey now and how he handles success, it's hard to tell that he wasn't groomed for this or that he wasn't expecting it all along. Harvey tells PEOPLE on the cover story that while he's now created a brand estimated to be worth $100 million and growing, he was once homeless and living out of his Ford Tempo and surviving only on bologna sandwiches.
"It kills me when I hear very successful people say, 'I always knew I would get here,' " he says. "I didn't. I always hoped I would get somewhere, but this is above and beyond. My imagination didn't even go this big."
Harvey had a number of jobs before insurance salesman, carpet cleaner, etc. But when he quit his regular 9-to-5 to take a chance at being a comedian, he found himself separated from his wife, on his own and living on as little as $50 a week.
"That was an ugly period, just very painful," he says of becoming homeless in the late '80s.
"Everybody has a moment when they turn back, when you say to yourself, 'This is too much,'" Harvey says. "I had it on several occasions."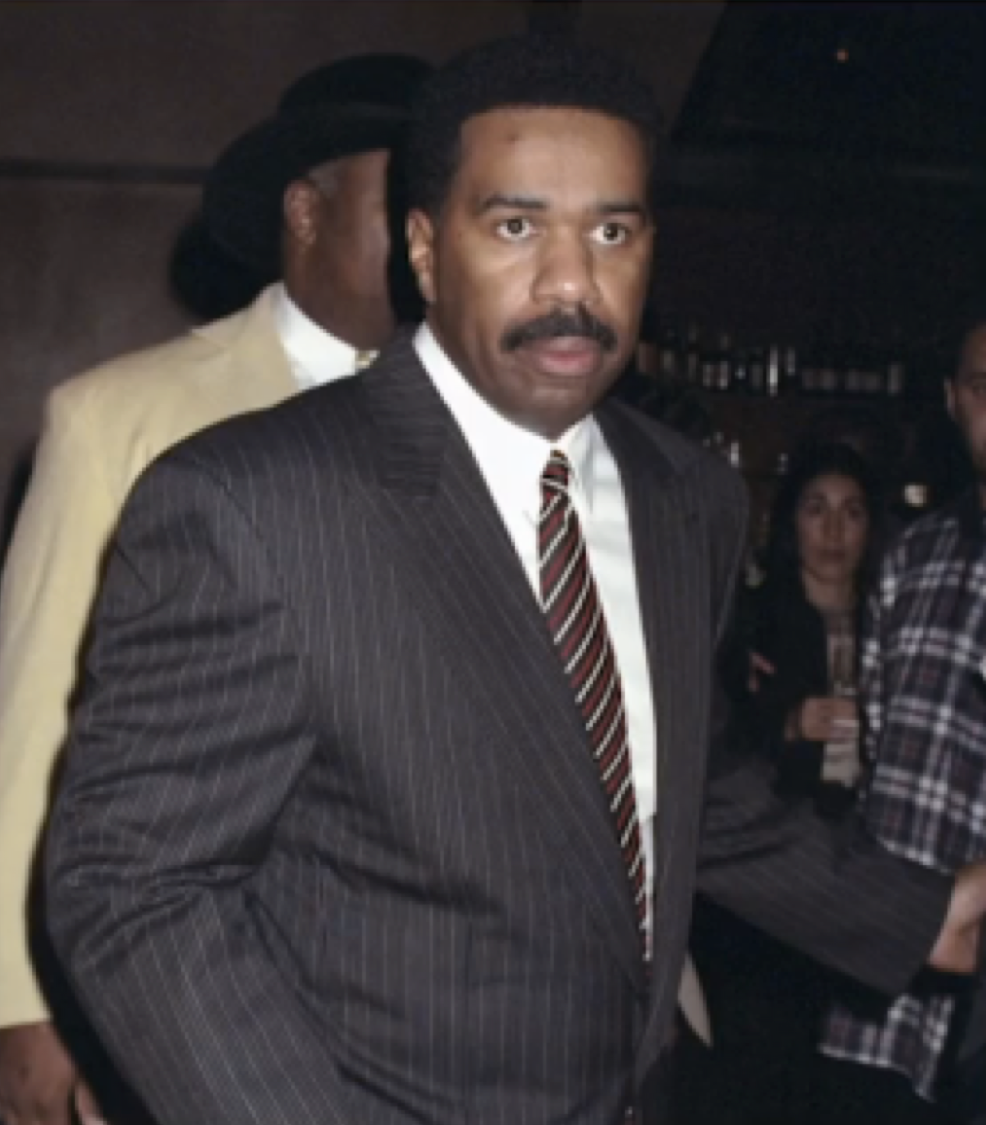 During that time, Harvey also found himself separated from his twin daughters, Brandi and Karli. Now, with his daughters on his side, Harvey has re-established that father-daughter relationship, but it didn't come easy.
"Years later," says Harvey. "[Brandi and Karli] said to me,…