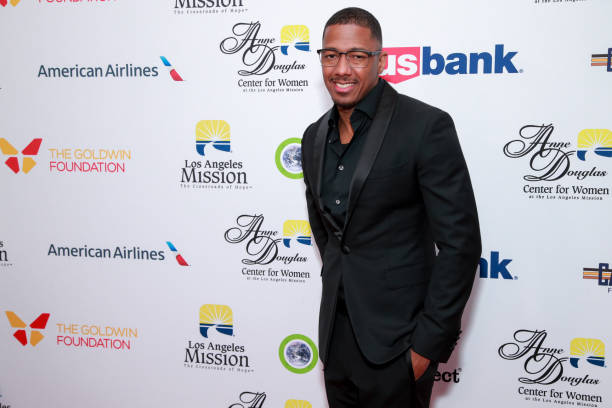 The 41-year-old made the devastating announcement Tuesday on his talk show "The Nick Cannon Show" while breaking down in tears.
"Over the weekend I lost my youngest son to a condition called hydrocephalus that is pretty much a malignant, midline brain tumor — brain cancer," Cannon says.
After noticing his son, Zen, had a cough, Cannon decided to get him checked out.
"He had this real interesting breathing and by the time he was two months old I noticed … he had this nice sized head too — I called it a Cannon head," Cannon adds. "We didn't think anything about it. But I wanted to take him to the doctor for his sinus and breathing. We thought it would be routine."
However, it wasn't a routine check-up. The fluid building up on Zen's brain was causing it to expand. After the malignant tumor was discovered by doctors, Zen underwent surgery to drain the fluid. By Thanksgiving, Zen's condition had worsened.
"The process sped up. Ultimately, it was cancer in the brain. The tumor began to grow a lot faster," Cannon said. "This weekend I made an effort to spend the most quality time with Zen. We woke up on Sunday … and went to the ocean with him," Cannon adds.
Cannon, who dedicated his show to his "beautiful son", shared that he got to spend the past weekend with Zen in California and hold him for the last time.
"I was preparing my day as it normally went. I didn't know what it was going to be. But even by the time I got in the car headed for the airport, I had to turn around," to be with Zen, Cannon shares. "I turned around and not only did we get to see the sunrise, but we got to see the sunset too."
Cannon also brought therapist and TV host Dr. Laura Berman, who announced in February that her son Samuel died of an accidental drug overdose at the age of 16, on his show to discuss the grief of losing a child. Cannon shared that he will take some time off to grieve. Zen was Cannon's seventh and youngest child, born in June with Alyssa Scott.