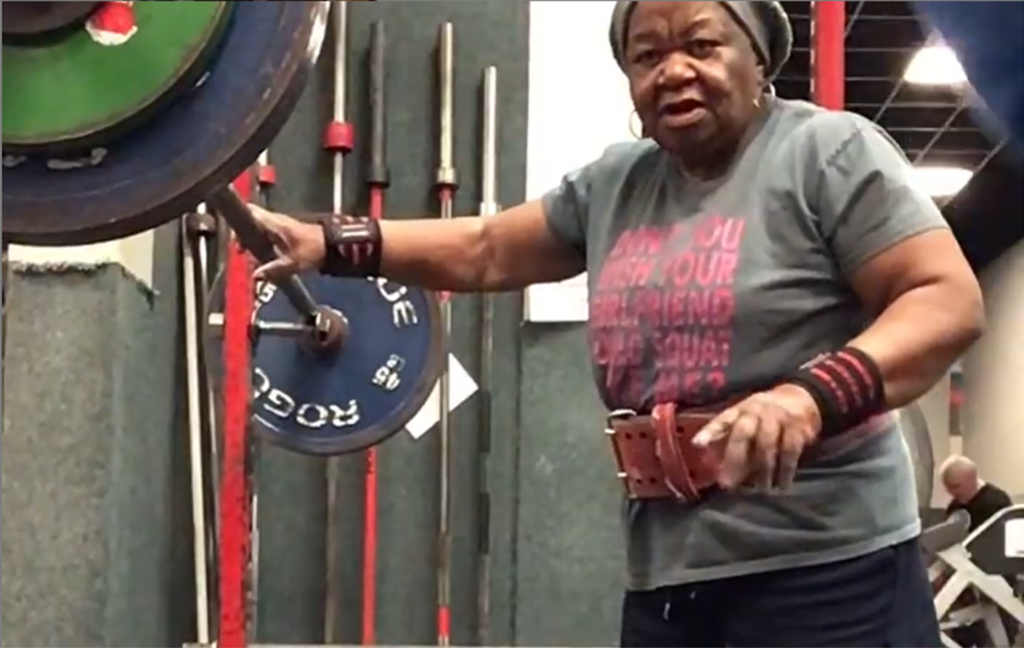 Grandmothers are usually pictured as baking sweet treats, sharing stories of when they were younger, spoiling their grandkids and rocking in rocking chairs.
But for Nora Langdon, a retired realtor and grandmother, she's nothing like that. Langdon is a powerlifter, someone who lifts incredible amounts of weight in competition.
As a matter of fact, Langdon is so good that since she started, she has set 19 world records for her age group. Currently, she deadlifts close to 400 pounds, squats 380, and bench presses up to 185. She's even going for a new record: to lift 1,000 pounds (yes, 1000 pounds)!
But this powerlifting lifestyle wasn't always the way for Langdon.
According to Good Morning America, in 2007, Langdon weighed over 210 pounds and often struggled to catch her breath when walking up the stairs. That's when she decided she had to make a change.
"I never went to a gym or picked up anything before the age of 65," she told "Good Morning America." "On the first day I started [going to the gym], I went home that night and told myself that I'm never going back again because it was too much for me. Then I heard a voice saying, 'go back.' So, I went back and here I am today."
"It was intimidating but I said I'm not going to look at everybody else, I'm just going to look at my trainer and keep going," Langdon told Fox News Detroit.
Since then, Langdon hired a trainer and never looked back. Starting with a broom as a barbell then eventually moving to heavier weights, she quickly moved up the ranks as one of Michigan's best in her age range.
"I've beat everyone from 60 years old up to my age. I have no competition," she explained.
View this post on Instagram
Langdon uploads most of her weightlifting videos to her Instagram account, @Jazzienora, where she confidently welcomes new followers with the caption "Don't wish your girlfriend could squat like me" in her bio. But don't come with any mess, as her bio concludes with "positive words only."
"A lot of older people just stay home, sit down and watch television after retiring," Langdon said. "But you were born to continue until the Lord takes you away. Your body was made to exercise and you have to keep it moving in order to stay healthy."
But don't for a second think that Langdon is the only weightlifting Grandma out there.
At just 105 pounds, 86-year-old Willie Murphy doesn't exactly sound like she can lift much of anything, but don't let her weight fool you. She could probably put most of us to shame in the gym, cranking out one-handed push-ups and