essential nutrients. It's also loaded with omega-3 fatty acids, which may help reduce inflammation (which is common in those with obesity).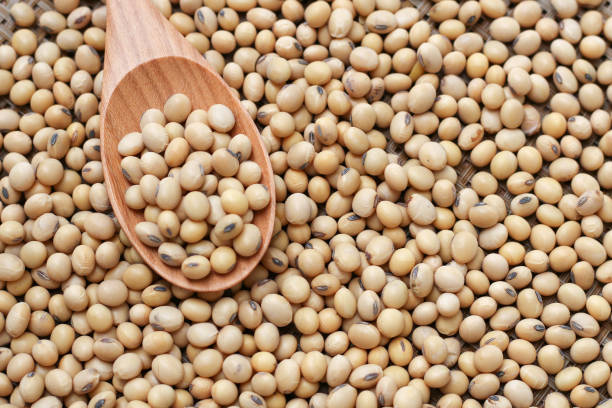 3. Beans and legumes
Many people avoid beans, given how gassy they can be; however, beans and other legumes can benefit weight loss as they are high in protein and fiber, two nutrients that promote satiety.
4. Leafy greens
All greens are not created equally so they will appeal differently to you! Whether you like collard greens, spinach, or kale, they can all be consumed, some cooked, in salads, and oh, the best way yet – in smoothies.
5. Chia and flax seeds
Chia seeds are packed with fiber, and it is known to improve heart health, reduce cholesterol levels and promote intestinal health.
"Fiber takes longer to digest and makes you feel satisfied, which can help with weight loss and decrease your risk of developing diabetes or heart disease," according to the Mayo Clinic.
Like the other foods mentioned, flaxseed is a good source of many nutrients, including protein, fiber, omega-3 fatty acids, thiamine, and copper. Its healthy combination is excellent for sustained weight loss.
RELATED: Obesity: It's Not Just for Mid-Life Anymore
Five exercises that would catapult the weight loss journey!
Depending on where you are in your journey – it may seem complicated to start, but guess what? You can do it!
Start with a walk: Walking is essential to a happy, healthy heart. It's easier than most exercises, and it could be free!
Go for a swim: Swimming is excellent for any level of physical fitness; it's easy on the joints and uses practically all muscles.
Lift weights: Okay, okay! Where do you start? Don't be intimidated by weight lighting; it's important and needed. Plus, lifting gives better results while building muscle and helping to get the skin tight!
Join a challenge: Many challenges are happening – join one hosted by a gym, your workplace, or a group of friends. If the challenge is, incentivized, that may give you a great reason to participate, but if it isn't, know that you're a winner for joining and trying! Decide to run five races at 5-10K that you have to train for.
Get a gym membership: So, many people get gym memberships only to pay a monthly fee without ever utilizing the equipment. Don't be that person. Be the person who isn't willing to waste money and can see the value of it.
If we're not careful, we can all be at risk of being overweight or obese. It's also true that if we work hard and stay focused, we can decrease our body mass index and remain in a "safe" or "healthy" space. It's up to us what we are willing to sacrifice, who we are eager to hold accountable, and when we start! Start today, and if you've started already, great job – now, hold others responsible around you!