ghoulish eyeball meatballs, mummy personal pizza or jack-o-lantern stuffed peppers are easy to create.
7. Make a trade.
Offer to buy back your child's candy and give them money to buy toys or games. Trade candy for going out to the movies or the arcade. Donate the rest to a charity or a children's hospital.
8. Use candy to treat hypoglycemia.
Save some of the candy for when your child has hypoglycemia. Divide them up into servings of 15g carbohydrates and bag them individually. Store them in easy-to-reach places, such as your car or your child's backpack.
9. Read the Nutrition Facts panel.
Sugar-free does not mean carbohydrate free. Sugar-free candy may provide just as many carbohydrates as regular candy.
Also, sugar-free candy may contain sugar alcohols, which may cause gastrointestinal upset in your child. The Nutrition Facts panel will tell you if the candy has sugar alcohols.
10. Look for carbohydrate counts.
Knowing the carbohydrate count will help you include sweets in your child's meal plan. Most individual snack-sized and mini candies do not have a Nutrition Facts panel, but carbohydrate counts can easily be found on the manufacturer's website or by using other online websites such as My Fitness Pal or CalorieKing.com.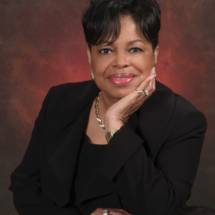 Constance Brown-Riggs, MSEd, RD, CDE, CDN is a registered dietitian, certified diabetes educator, national speaker and author of The African American Guide to Living Well with Diabetes. She is a Dannon One Yogurt Every Day Nutrition Advisor.