Seal Scars
Seal Henry Olusegun Olumide Adeola Samuel, better known as the platinum singing artist, Seal, has sold out huge arenas all over the world to hear him sing. His strong, angelic voice has brought him a number of hits including the song the world loves, "Kiss From A Rose."
READ: Snoop Dogg: How His Daughter's Lupus Saved His Marriage
When people see Seal face, it's hard not to notice the scarring on his face. Although there have long been rumors as to the cause of the scars on his face, they are the result of a type of lupus called discoid lupus erythematosus (DLE) – a condition that specifically affects the skin above the neck.
DLE is a form of lupus that usually affects young people. Intense inflammation develops in the skin, particularly in sun-exposed areas. If not treated aggressively with sun protection and anti-inflammatory medicines, "Seal-style" scarring can result.
Lupus is a condition where the immune cells attack various body tissues.
Seal has revealed in interviews that he was afflicted with this syndrome as a teen. Not only did DLE cause Seal face scars, but he had significant scalp involvement, causing hair loss. Thankfully, the singer's condition has been in remission for years, though his scars remain.
DLE: What You Need To Know
DLE is a chronic skin condition characterized by inflammation and scarring type skin lesions that occur on the face, ears, scalp and, at times, on other body areas. Discoid means "coin-shaped," and these lesions develop as round, raised, inflamed growths with a scaly, crusty, warty-like appearance. The center areas may appear lighter in color with a rim darker than the normal skin. As mentioned before, permanent scarring can generally be prevented by early treatment.
READ: Is Lupus Contagious? Risk Factors, Causes, & Prevention
DLE can be divided into three different types:
• Localized discoid lupus erythematosus typically presents with skin lesions localized above the neck, with favored sites being the scalp, bridge of nose, cheeks, lower lip, and ears.
• Generalized discoid lupus erythematosus is less common than localized discoid lupus erythematosus, with all degrees of severity being encountered, most often affecting the thorax and upper extremities in addition to the head and neck.
• Childhood discoid lupus erythematosus lacks a female predominance, has a low frequency of photosensitivity, and a higher progression to systemic lupus erythematosus, but in most other respects, the clinical presentation and course is similar to those in adults.
A small percentage of people, about 5%, with DLE will develop systemic lupus erythematosus (SLE), which in addition to the skin can also involve other organs of the body.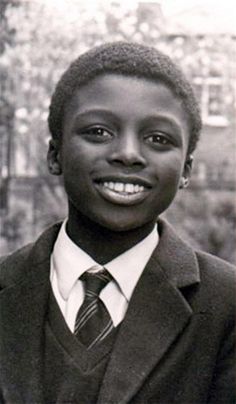 What Causes Lupus?
The cause of lupus is unknown. However, there appears to be something that triggers