Denise Katrina Matthews, you may know her better by her stage name, Vanity, from movies like Action Jackson and The Last Dragon, died in February of 2016. She was 57. She died just nearly three months before her mentor and friend, Prince passed away.
Matthews died from kidney failure, the result of years of crack cocaine abuse, The Hollywood Reporter confirmed. She died in a hospital in Fremont, Calif.
The Canadian born singer was also a songwriter, dancer, actress and model, leading the girl group Vanity 6 from 1981 to 1983. In that time, they recorded the smooth funk single, "Nasty Girl," which was produced by Prince and topped the Billboard dance charts.
READ: How Singer Prince Likes To Eat His Breakfast (It's Not What You Think)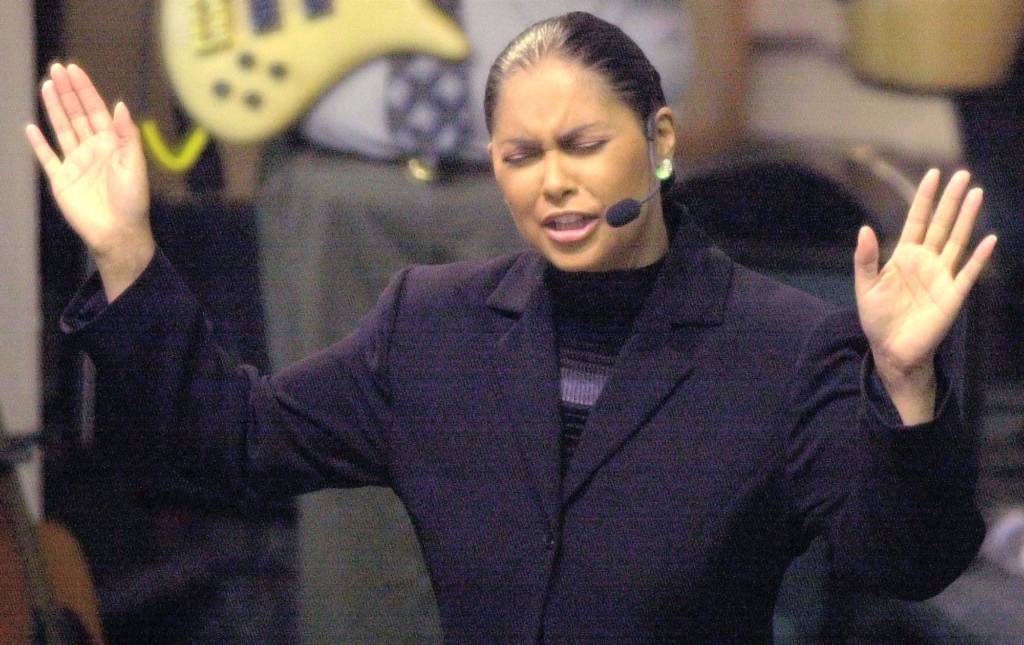 Many people get her confused with Apollonia from the movie Purple Rain but even though the group sang the Vanity 6 songs in movie, that was not Matthews who played the lead singer's role. Prince chose Apollonia Kotero to play the role instead.
Vanity recorded two solo albums for Motown: "Wild Animal" and "Skin on Skin" before taking her break from music completely.
In the movie, The Last Dragon, Matthews' gained a cult following by playing dance show host Laura Charles, opposite martial arts master, Taimak. The role garnered her legions of fans as the movie gained fame and classic status. Take a walk down memory lane with the video below:
But it was in 1994 that Matthews became a born-again Christian after a near-fatal drug overdose. She then renounced her former identity. After she received a kidney transplant in 1997, she went on to devote her life to evangelism. In 2010…