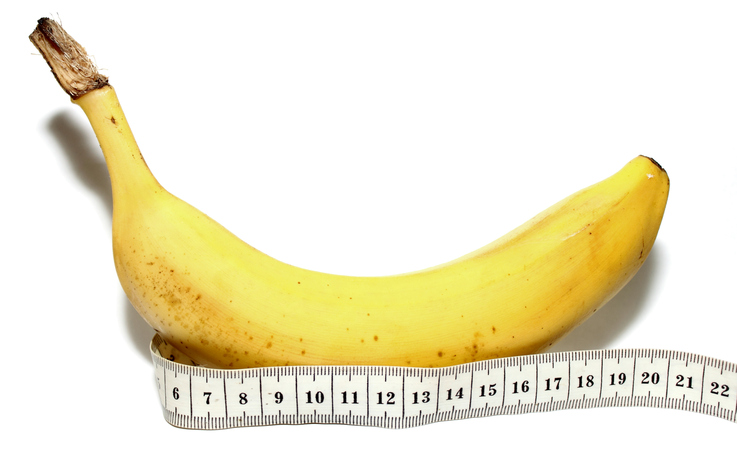 Can we talk? Let's be real: size DOES matter. We all know that. We all try to not think about that, but the honest truth is, size really does matter.
There is billion dollar industry for male enhancement drugs and products to increase the size of a males penis, but many of them just plain do not work. So that leaves men wondering, can I really increase the size of my penis?
Well, the short answer is yes.
According to experts, the long answer has to do with what you are doing to your God-given organ in order to maintain it, keep it healthy and grow it over time.
First let's talk about things that DON'T work:
• Forget enlargement products.. Three simple words: Waste of Time. Well, three more words: Waste of Money. They are expensive, and 99% of them are clinical frauds. No pill, potion, device, or exercise can permanently enlarge a penis. Some may give you other effects, like tingly down there or increased heart rate, which will have you THINK that it's working, but it's really now.
• Forget surgery. The full lengthening and girth enhancement, is expensive (around $15,000) and problematic. Lengthening surgery cuts the ligament that makes an erection stand up. This adds an inch or so, but erections no longer salute. They just hang between your legs and must be manually directed into erotic openings. Girth enhancement takes fat from the buttocks and injects it under the penis skin. Sounds good, but quite often, the result is a lumpy, deformed-looking penis. Not to mention if overtime it could cause problems.
So with that out of the way, what can you REALLY do to increase penis size? Well, let's take a look at your overall health, because penis size has A LOT to do with that:
• Quit smoking. Flaccid or erect, size depends on the amount of blood in the organ. Less blood means a smaller penis. Smoking narrows the arteries, including those that carry blood into the penis. Smoking limits blood flow into the organ, which makes it smaller.
• Exercise counts. Exercise improves arterial health, allowing more blood into the penis. But exercising the penis itself is pointless. The sex media sometimes refer to the penis as the "love muscle," implying that like the biceps, certain exercises can buff it up. But there are different kinds of muscle tissue. The penis contains smooth muscle, not the kind that gets bigger with exercise. Lose the big belly, because a big belly encroaches on the base of the penis, making the organ look smaller. Lose abdominal fat, and your penis looks larger.

• Eat less meat and cheese, and more fruits the vegetables. A diet high in animal fat raises cholesterol, which narrows the arteries, including those that carry blood into the penis. Try going a day or two a week without meat or cheese. And eat five to eight daily servings of fruits and vegetables. They contain antioxidants that help keep the arteries open.

• Embrace meditative relaxation. The arteries the carry blood into the penis are surrounded by muscle tissue. When men feel anxious (including worrying about penis size), these muscles contract, constricting the arteries and reducing blood inflow and size. But as men relax deeply, these muscles also relax,…