thickness as collagen decreases. To the rescue are peptides, which Dr. Sajan says help to promote the body's production of collagen and give us that extra glow.
Try This: HUM Nutrition Collagen
Stress-Induced Inflammation: Adaptogens
Adaptogens are herbs that reduce fatigue and the toxic effects of stress. They're called adaptogens because they adapt to the body, delivering exactly what it needs to promote healing.
Examples include ginseng, ashwagandha, passionflower, and mushrooms. They're all-natural, so they're extra great for those who tend to be more sensitive. Though you can, of course, get these in lotion, serum or essential oil form, they also work wonders as a supplement.
Try This: Passionflower Sleep Tincture from Naturopathica
Dark Circles: Vitamin B and Melatonin
Hatcher explains that dark circles are typically caused by one of two issues: your genetics (thanks mom!) or lack of sleep (thanks to everything else in our lives!).
If you fall under the second category because you're under the gun at work, your kiddos refuse to sleep or you're going through a rough patch in your relationship, vitamin B and melatonin can serve as your dreamcatcher.
Hatcher says some people see benefits from melatonin and getting shut-eye, which in return will decrease the intensity of dark circles. "Vitamin B can help with improving oxygenation around the eyes, which is helpful if you have leaky blood vessels due to genetics," she adds.
Try This: HUM Nutrition Beauty zzZz
Dull Skin: Glutathione
You take great care of your skin—washing day and night. You apply sunscreen and serums. You even buy an expensive eye cream. But for whatever reason, your pores still lack that luster you crave.
Dr. Sajan prescribes glutathione—a tripeptide comprised of three amino acids (cysteine, glutamic acid, and glycine)—for you. Present in most mammalian tissue, glutathione acts as an antioxidant, a free radical scavenger, and a detoxifying agent. It also protects against future pigmentation and may contribute to brightening the skin.
Try This: Radiant Skin Beauty Dose from 111SKIN
Brittle Hair and Nails: Iron and Biotin
For women, especially, experiencing any type of brittle hair or nails could be attributed to low levels of iron and biotin (a B-complex vitamin that promotes the production of keratin, which is the main protein that strengthens your hair, skin, and nails).
Dr. Sarkar recommends an iron or biotin supplement to combat this deficiency. "If patients have hair loss and low iron levels, I usually recommend an iron supplement. If they have low biotin to start with, supplementing biotin helps to improve hair loss, too," she explains.
Word of caution, though, for those who are vegan or gluten-free: a supplement may be even more strongly required because you don't consume foods that have high levels of this vitamin or foods like egg yolks, milk or grains.
However, if you decide to take this supplement, make sure to tell your doctor, since Dr. Sarkar warns that biotin can interfere in some lab test results, including thyroid-stimulating hormone or troponin levels.
Try This: Gummy Hair Vitamins from Elon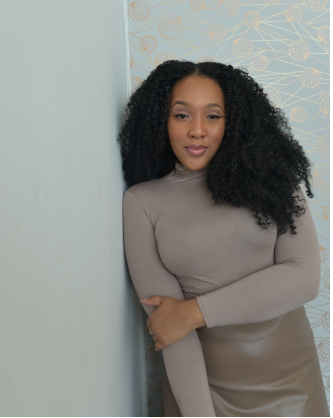 Jasmine Browley holds an MA in journalism from Columbia College Chicago, and has contributed to Ebony, Jet and MADE Magazine among others. So, clearly, she knows some stuff. Follow her digital journey @JasmineBrowley.