creep under the nail bed. The base in powder manicures specifically can cause harmful reactions to the skin around the nails.
According to a 2017 dermatological report, these systems use cyanoacrylate (monomer), which tends to be a liquid or gel that's applied with a brush. The monomers are allergens and can cause redness, swelling, and blistering of the skin surrounding the nail. Sometimes the nail bed will burn or throb and then the nail will lift off and separate from the nail bed. The powder itself is less likely to cause an allergy, but it's still a possibility.
The act of dipping one's nail into the same container of powder as other customers can spread infection, as well. If possible, opt for asking your manicurist to use a fresh, unopened jar of powder for your nails.
RELATED: Easy Home Remedies For Dry, Splitting Nails
4. Powder Dips Require A Harsher Removal Process
After weeks with a beautiful, unchipped manicure, you'll eventually have to remove the powder and get them re-done. Usually, nail technicians use acetone to soften the powder and e-file the rest of the residue off.
This is harmful for many reasons. For one, soaking nails in acetone for long periods of time can thin out the nail and irritate the skin around the nail. This makes the nail lose layers and lose strength. It's more prone to breaking and splitting, which could be uncomfortable.
It can also result in nail dehydration. Acetone soaks are extremely drying to the nail and cuticle and can cause brittleness. Additionally, aggressive removal with filing or scraping the surface of the nail can result in nail plate thinning and consequential weakness.
With the use of acetone to take off both gel and powder dip manicures causing dehydrated, brittle nails and the added use of an electronic file during removal, this manicure method is a lot less healthy. Not to mention unsanitary.
Overall, normal gel and acrylic manicures pose fewer health threats.
After removal, we suggest giving your nails a break for at least a week and nourishing the nail beds with vitamin oil at night. At minimum, layer the nails with petroleum jelly.
We hope this helps you make an informed decision the next time you make a trip to the nail salon!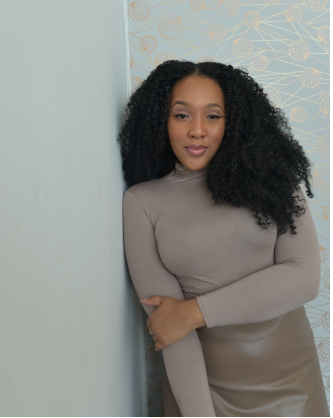 Jasmine Browley holds an MA in journalism from Columbia College Chicago, and has contributed to Ebony, Jet and MADE Magazine among others. So, clearly, she knows some stuff. Follow her digital journey @JasmineBrowley.