toxins that even if it blends in, no one wants to put on their face.
Look no further; Black Girl Sunscreen to the rescue! The creators of Black Girl Sunscreen said that their approach is to use natural ingredients that moisturize the skin without leaving a white residue or as we know it being ashy. Ingredients include carrot seed oil, jojoba oil, almond oil and shea butter while being fragrance-free.
Glossier's Invisible Shield is, a fan favorite and one of the most Black and brown girl-friendly sunscreens on the market. Its colorless, smooth texture works flawlessly on virtually all skin types and complexions without leaving a filmy finish behind.
According to Allure, the serum-like sunscreen, which boasts SPF 35, is made with tiny spheres packed with UVA and UVB filters to block the sun's powerful rays, water to create its featherlight texture, and vitamins E and P to neutralize free radicals inside the skin. There's also sweet orange essential oil, which gives the clear gel a distinct, but the not-overpowering citrusy scent.
Murad's mineral sun blocker may have a slight orange tint, but it's not anything to worry about. No matter your skin tone, once this sinks into the skin (and it does instantly), it's completely untraceable. Like the others mentioned, you won't have to worry about this sunscreen messing with your melanin with a gray cast. That's what we're talking about!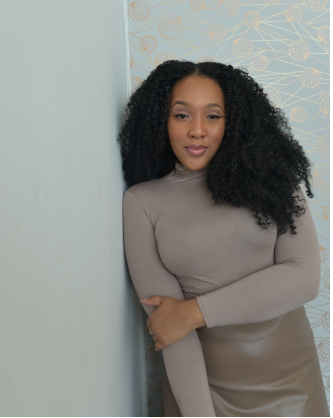 Jasmine Browley holds an MA in journalism from Columbia College Chicago, and has contributed to Ebony, Jet and MADE Magazine among others. So, clearly, she knows some stuff. Follow her digital journey @JasmineBrowley.