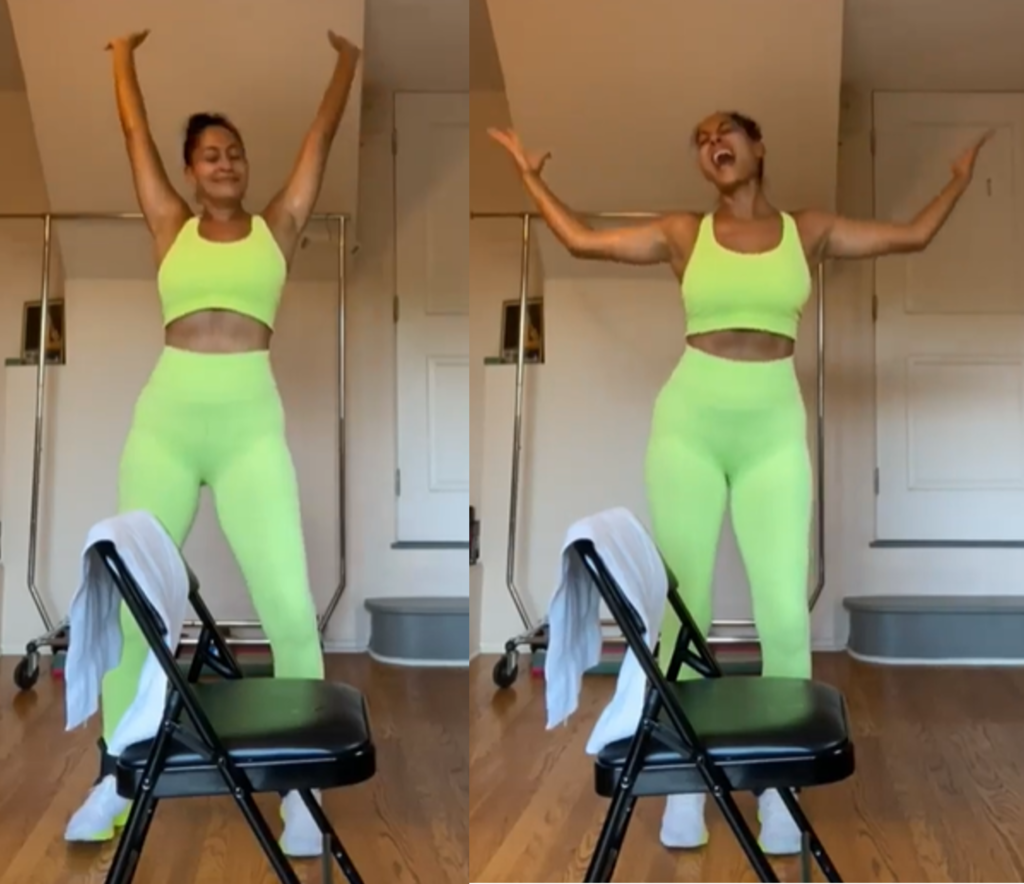 Tracee Ellis Ross has always been beautiful. If you remember the Black-ish star shared her toned bikini body on her 48th birthday and all our mouths dropped in awe.
Now, the Black-ish star feels the collective pain of us 40-somethings and just posted a video of her recent workout. In this segment she's seen walking backward while holding onto her trainer, Devin Wiggins of Rise Movement Studio in Los Angeles.
In addition to taking Wiggins along for the so-called ride, Ellis Ross is also wearing a resistance band on her thighs to really take her thighs, hips and butt to the next level. But even with these challenges, the 48-year-old doesn't miss a step.
View this post on Instagram
The beautiful daughter of Diana Ross has been open about her "bad knees," even turning her paper gown from a recent visit to her "ortho doctor" into a high fashion moment last month on Instagram. And while she's previously posted about how "sometimes it's just easier to keep [her] leg straight," Ellis Ross seems to have no problem (as far as a viewer can tell) during her recent resistance workout. And that makes sense, especially since walking backward is fairly low-impact, putting minimal pressure on one's knees. But even if you don't have any knee or leg sensitivities, you might still want to incorporate backward walks into your routine, too.
Several studies have noted the full-body benefits of switching up your direction whether you're walking or running.
Here are three of the best reverse exercises for your knees.
1. Reverse Nordic Curls
The reverse nordic curl is a very unique exercise that isn't too commonly well known. However, it is one of the best quad exercises for bad knees out there.
In fact, according to Innersport, 'Nordic hamstring curls only strengthen across the knee joint, as the hip is held in a fixed position".