Americans' increasing consumption of ultra-processed foods is putting their health at risk, researchers warn.
Ultra-processed foods are foods that are ready-to-eat or heat, include additives, and contain little, if any, whole foods. They include frozen pizza, soda, fast food, sweets, salty snacks, canned soup and most breakfast cereals.
Previous research has shown that eating ultra-processed foods is associated with obesity and heart disease.
The New York University investigators analyzed U.S. federal government data and found that the proportion of ultra-processed foods in Americans' diets grew from 53.5% of calories in 2001-2002 to 57% in 2017-2018, while consumption of whole foods fell from 32.7% to 27.4% of calories, mostly due to people eating less meat and dairy.
The greatest increase in ultra-processed foods was in ready-to-eat or heat meals, while intake of some sugary foods and drinks declined, according to the study published Oct. 14 in the American Journal of Clinical Nutrition.
RELATED: 9 Foods You Should Never Eat After Age 30
"The overall composition of the average U.S. diet has shifted towards a more processed diet. This is concerning, as eating more ultra-processed foods is associated with poor diet quality and higher risk of several chronic diseases," study author Filippa Juul, an assistant professor and postdoctoral fellow at NYU's School of Public Health says.
"The high and increasing consumption of ultra-processed foods in the 21st century may be a key driver of the obesity epidemic," Juul adds in a university news release.
The researchers also said the COVID-19 pandemic may have prompted Americans to eat less nutritious foods that have long shelf lives.
"In the early days of the pandemic, people changed their purchasing behaviors to shop less frequently, and sales of ultra-processed foods such as boxed macaroni and cheese, canned soups and snack foods increased substantially. People may have also eaten more packaged 'comfort foods' as a way of coping with the uncertainty of the pandemic," Juul shares.
If you are prone to consume more ultra-processed foods, consider these healthy alternatives to processed foods instead:
12. Fruit juice
While 100% fruit juice can contain vitamin C and potassium, it can also be an extra source of added sugar and calories. Juice also doesn't contain the same fiber and phytonutrients that raw fruits have.
Alternative: It is better to eat raw fruits than drink fruit juice, but if you prefer to drink your fruit, invest in a juicer so that you can make your own juices and smoothies without the unhealthy ingredients.
11. Potato chips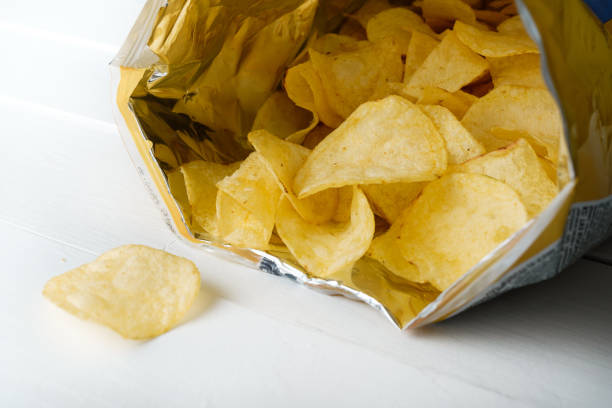 Potato chips are one of the unhealthiest snacks you can grab. They are salty, oily and highly addictive.
Alternative: Instead, try baking potatoes in a pan or making your own chips from veggies.
RELATED: Top 5 Healthy Soul food Alternatives
10. Ketchup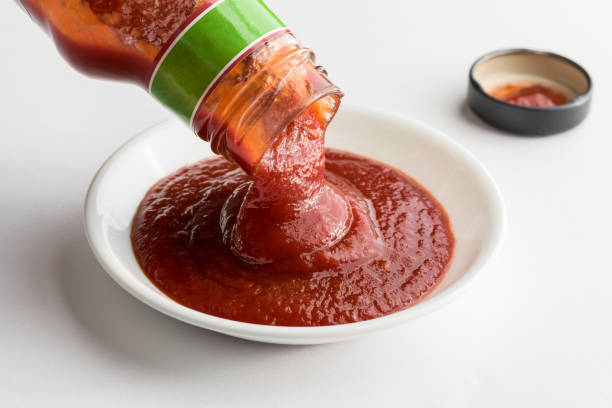 Sorry to break it to you, but although ketchup is made with tomatoes, it holds no nutritional value. Ketchup contains high fructose syrup and nearly 2g of sugar in each packet.
Alternative: Instead, try making your own ketchup with a cup of tomato paste with a teaspoon of vinegar. This way you can control the amount of sugar going in by flavoring it to your taste.
9. Bacon
Bacon contains high levels of sodium, which can lead to high blood pressure and saturated fat, which can lead to heart disease and obesity. Storebought bacon, in particular, contains preservatives, which are linked to headaches and cancer. Additionally processed meats such as bacon and hot dogs have been deemed just as bad as cigarettes due to the number of nitrates they contain. One slice of bacon contains 194 milligrams of sodium.
Alternative: Next time you have a craving for bacon, try