juicer so that you can make your own juices and smoothies without the unhealthy ingredients.
2. Potato chips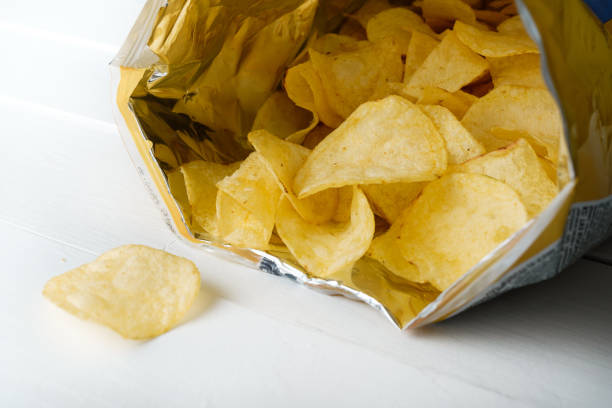 Potato chips are one of the unhealthiest snacks you can grab. They are salty, oily and highly addictive.
Alternative: Instead, try baking potatoes in a pan or making your own chips from veggies.
RELATED: Top 5 Healthy Soul food Alternatives
3. Ketchup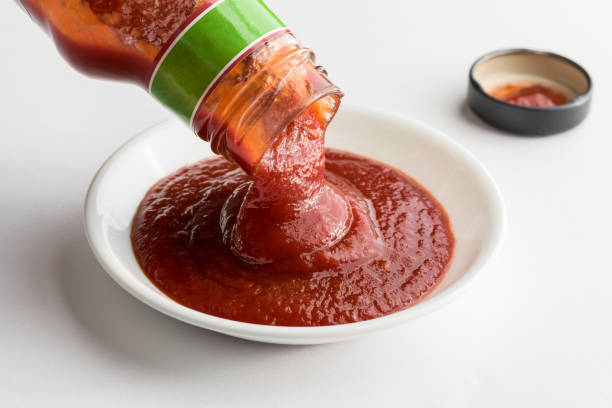 Sorry to break it to you, but although ketchup is made with tomatoes, it holds no nutritional value. Ketchup contains high fructose syrup and nearly 2g of sugar in each packet.
Alternative: Instead, try making your own ketchup with a cup of tomato paste with a teaspoon of vinegar. This way you can control the amount of sugar going in by flavoring it to your taste.
4. Bacon
Bacon contains high levels of sodium, which can lead to high blood pressure and saturated fat, which can lead to heart disease and obesity. Storebought bacon, in particular, contains preservatives, which are linked to headaches and cancer. Additionally processed meats such as bacon and hot dogs have been deemed just as bad a cigarettes due to the number of nitrates they contain. One slice of bacon contains 194 milligrams of sodium.
Alternative: Next time you have a craving for bacon, try avocado instead. Avocado contains healthy fats and proteins and has a hearty rich flavor like bacon. You can try avocado and eggs instead of bacon and eggs or even swap the bacon on your BLT for avocado.
RELATED: Change The Way You Look At Breakfast With These 5 Avocado Toast Recipes!
5. Granola bars

Although granola bars contain hearty grains, they are packed full of sugars that digest quickly and leave you feeling hungry quickly. They are also full of carbs and hard to pronounce ingredients. One granola bar can contain at least 11 grams of sugar.
Alternative: Try making your own granola bars. You can replace the sugar with stevia. Brands like KIND also offer granola bars that are made with less sugar.
6. Flavored Nuts
Nuts that come in maple flavor, soy sauce, wasabi dusted, etc. come packed with added salt and sugar, which can lead to weight gain, high blood pressure and diabetes.
Alternative: Instead stick to the unflavored versions of nuts. Pistachios, walnuts and cashews, all contain protein and good fats.