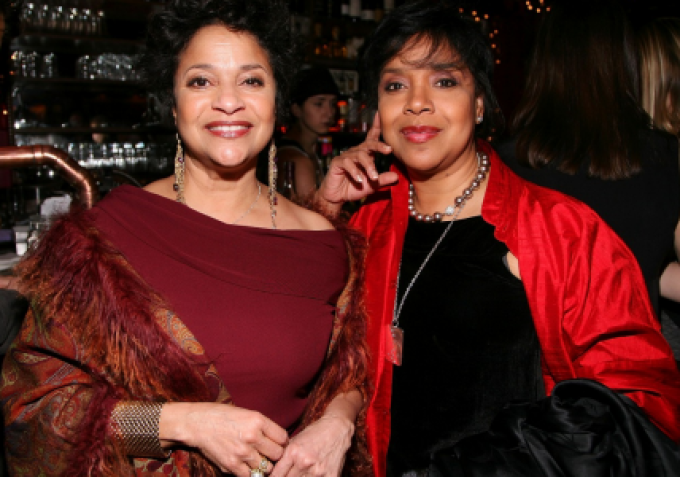 Debbie Allen and Phylicia Rashad have had a lot of success in their own right. Phylicia won a Tony on Broadway, Debbie was a choreographer to the stars. Phylicia landed an iconic role as Clair Huxtable on The Cosby Show and Debbie was executive producer on the spin-off hit show, A Different World. Both graduated from Howard University, but many forget that the two are sister. And not only sisters, they're super close and some of the most loving, realest sisters around.
Best known as the no-nonsense dance teacher on Fame, Debbie started off in showbiz before her big sister. She had won roles on Broadway with in 1973's Raisin, the musical version of A Raisin in the Sun, and Anita in the 1980 West Side Story revival. Phylicia then followed her younger sister to the television as the ambitious publicist Courtney Wright on ABC's One Life to Live and was an understudy for Sheryl Lee Ralph in Dreamgirls before landing on The Cosby Show.
It doesn't matter what the other is doing, the two sisters are super proud of each other. There's no jealousy here. "I am probably Deborah's most ardent admirer, and she is undoubtedly mine," says Phylicia, who actually helped Debbie nab her first big break: Turning down a role in Raisin in the Sun because she was pregnant, Phylicia recommended her sister. Says she, "Of course Debbie got a job in the chorus, and later became Beneatha, and, honey, that was it."
The two even decided to lose weight together.
"She's pretty when she's thin and when she's overweight," Allen said of her sister. "But you know, I hugged her one time. I said, 'Come on, let's go. Come on. I'll go with you. Let's go. We got to go down 25 pounds.'
Only a sister can say that to you, am I right?
"I've always said, 'If you can stand in the mirror naked and you can look at it, then maybe someone else can too,'" Allen continued, laughing. "But if you can't stand to look at it, honey, child, run. Run, run to Jenny Craig, honey! Get on your tennis shoes and get your butt over there. Don't take any time!"
Rashad took the advice, and once she signed on as a pitch woman for the diet company, she dropped five pounds in the first week — Thanksgiving week no less.
"That's why I did it," Rashad explained to People. "I said, 'No, if I'm going to do this, I'm going to do it right now, in this week. I ate everything