Looking at Steve Harvey now and how he handles success, it's hard to tell that he wasn't groomed for this or that he wasn't expecting it all along. Harvey tells PEOPLE on the cover story that while he's now created a brand estimated to be worth $100 million and growing, he was once homeless and living out of his Ford Tempo and surviving only on bologna sandwiches.
"It kills me when I hear very successful people say, 'I always knew I would get here,' " he says. "I didn't. I always hoped I would get somewhere, but this is above and beyond. My imagination didn't even go this big."
Harvey had a number of jobs before insurance salesman, carpet cleaner, etc. But when he quit his regular 9-to-5 to take a chance at being a comedian, he found himself separated from his wife, on his own and living on as little as $50 a week.
"That was an ugly period, just very painful," he says of becoming homeless in the late '80s.
"Everybody has a moment when they turn back, when you say to yourself, 'This is too much,'" Harvey says. "I had it on several occasions."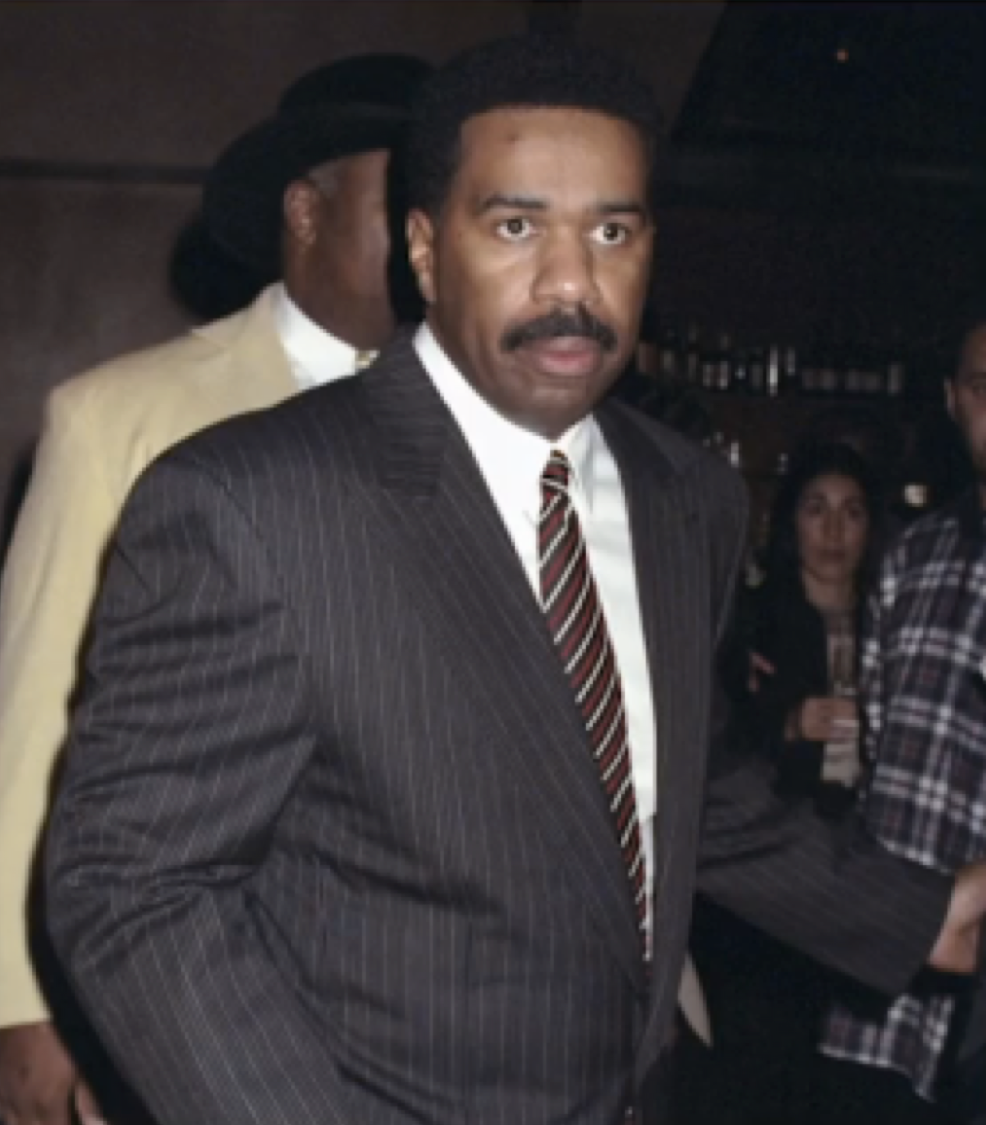 During that time, Harvey also found himself separated from his twin daughters, Brandi and Karli. Now, with his daughters on his side, Harvey has re-established that father daughter relationship, but it didn't come easy.
"Years later," says Harvey. "[Brandi and Karli] said to me, 'Dad, we understand why you left us. You just didn't belong to us, you belonged to the world."
Another time during that three-year stint in his Ford Tempo, is one that Harvey can't forget, "I sat down and started crying, but a voice said, 'If you keep going, I'm going to take you places you've never been. It was like God said, 'Don't quit, you're almost there.'"
MUST READ: Check Out How Many Jobs Steve Harvey Really Has
Success shortly followed, with Harvey landing a gig on the legendary Showtime at the Apollo in 1993, then his sitcom, The Steve Harvey Show (co-starred Cedric The Entertainer), and the record-breaking Original Kings of Comedy tour with DL Hughley, Cedric and the late, great Bernie Mac.
Steve also credits his third wife Marjorie as the difference-maker in his life. And if you look at his life, it was when het married Marjorie that even more success came.
"It was like being reborn. I messed up so many times in my life. She made all the difference. When you're happy at home. You make a lot of things happen," confesses Harvey.
Even now, though, with a happy marriage and family life, as well as his status as a television mainstay, Harvey says he can't slow down.
"I'm running from homelessness," he shares. "I can't ever be in that position again. If my show gets canceled,…