Shingles (herpes zoster) is a viral infection involving a painful, tingly, itchy rash with clusters of fluid-filled blisters (vesicles). The blisters can appear anywhere on the body, but are typically found along one side of the torso or near the ribs. Within two to four weeks after the initial breakout, the rash usually heals up and disappears. However, once the shingles virus runs its course, the pain may return repeatedly. This chronic (long-term) stage of shingles is called postherpetic neuralgia (PHN).
Home Remedies for Shingles
Many home remedies for shingles are known to soothe the rash and help alleviate the itching, burning, and pain.
Water Temperature
Avoid bathing or showering in a hot shower; it can worsen the blisters. Furthermore, frigid temperatures will make your skin more sensitive to burning and itching, so avoid icy water as well. The water temperature for a bath or shower should be cool or warm, not hot or extremely cold.
Cool Water Baths
Some of the pain and itchiness associated with shingles can be relieved by taking a 15-minute cool water bath (or shower). By bathing daily, you also keep your skin clean, lowering your risk of skin infection.
When bathing, it's essential to avoid the use of harsh scented soaps such as those with sulfates. Additionally, refrain from scrubbing the blistered areas vigorously. Do not use a fragrance-based cleanser; instead, gently cleanse the skin with a mild, sulfate-free hypoallergenic product that's unscented. Use a clean, cotton towel to pat dry the rash (do not rub the skin vigorously with the towel). To prevent spreading the virus, be sure to launder the towel immediately.
Oatmeal Baths
Oatmeal has been traditionally used to relieve itching; oatmeal combined with lavender essential oil has been known to help alleviate some of the burning and itching caused by shingles. Compounds found in oatmeal provide anti-inflammatory and moisture-retaining benefits. Colloidal oatmeal has been finely ground as a powder to dissolve in the bath. Colloidal oatmeal has both anti-inflammatory and antioxidant compounds that help reduce swelling and itching.
RELATED: Shingles – The Itch You Don't Want to Scratch
Cool Compresses
In addition to cool water and medicated baths, cool compresses applied several times daily diminish pain, itching, burning, and inflammation from shingles. Note, remember to launder the washcloth with each use to prevent spreading the infection.
Baking Soda Paste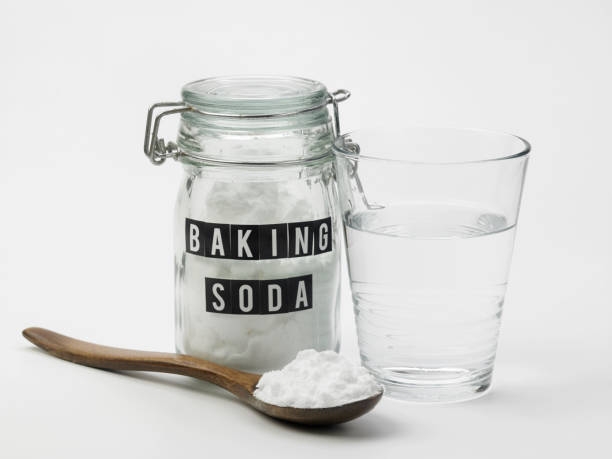 You can make a soothing paste by mixing two parts cornstarch or baking soda with one part of water. Make sure the mixture forms a