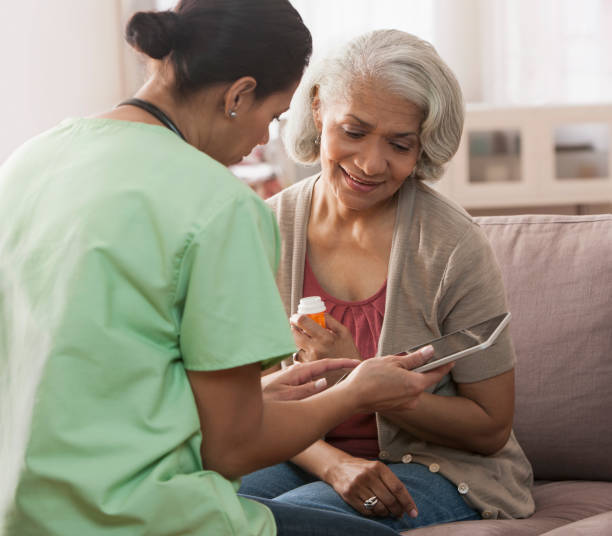 About 2.3 million Americans have bipolar disorder, according to Mental Health America. Although the rates of Black people with bipolar disorder are fairly the same as other Americans, Blacks are less likely to be diagnosed with this disorder leading to a lack of treatment. The main reason Black people go untreated for bipolar disorder is due to a lack of trust in doctors and the cultural barrier between doctors and patients. Despite this, it's important that Black people recognize the symptoms of bipolar disorder and understand the risk of leaving this condition untreated. Those who have been diagnosed with bipolar disorder should also understand the risk of not taking their prescribed medication. Not taking prescribed medications can lead to relapse, hospitalization and increased risk of suicide for people with bipolar disorder.
A new study examines why this happens, finding six key factors that stop people who have bipolar disorder from taking their medications.
"Bipolar disorder is a mental health condition that causes extreme mood swings that include emotional highs, known as mania or hypomania, and depressive lows," lead researcher Asta Ratna Prajapati, a postgraduate researcher at the University of East Anglia's School of Pharmacy says. "We wanted to better understand what stops people from taking their medication."
The research team reviewed 57 studies, mostly surveys and interviews, involving nearly 33,000 patients and health care professionals. About 79 percent of the studies were conducted in the United States and Europe.
1. Unpleasant Side Effects
Many people with bipolar disorder may stop taking their prescribed medication or not take it at all due to the unpleasant side effects that come along with it. The side effects may vary depending on the medication, but can include the following:
Nausea
Tremors
Hair loss
Sexual problems
Weight gain
Liver damage
Kidney damage
Diarrhea
Belly pain
Skin reaction
These medications can also affect the way your liver works or the number of white blood cells or platelets you have and require regular tests to make sure you are healthy. Those who take Geodon (an antipsychotic drug ziprasidone) may experience a rare but serious skin reaction called DRESS syndrome (drug reaction with eosinophilia and systemic symptoms).
Although these symptoms may be understandably scary, it's important you continue to take your medication. Stopping your medication without your doctor's approval can be dangerous. If you are feeling good, that likely means the medication is working. So even when you are not experiencing any episodes, continue to take your medication unless otherwise instructed by your doctor.
If the side effects are unbearable, don't assume you have to live with them. Talk with your doctor about changing