Dorian booked his first series in 1996 co-starring, as parapsychologist Diamont Teague, on the weekly syndicated dramatic series Baywatch Nights. This led to a number of guest star appearances on prime time TV series such as Living Single, Prey, Moesha, The Steve Harvey Show, Third Rock from the Sun, and some film work. Dorian has co-hosted with Dick Clark, Danny Bonaduce, and Mario Lopez on the The Other Half. And has also done a kickboxing workout video, calendar layouts (circa 1998,1999, 2000, 2001), voiceovers, and hosted many events.
Diagnosed with diabetes at the age of 9, Dorian Gregory knows what it is to live the not-so-charmed life of a person with diabetes.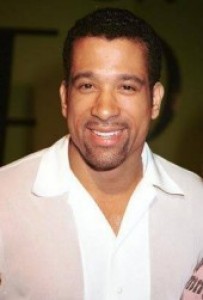 In 1998, Dorian took on the role of Detective Darryl Morris on the WB weekly dramatic series Charmed until 2005, three years before the series ended. During that time, he was host of the long-running show Soul Train, from which he departed in 2006. He has since been seen in TV and film roles, and has continued expressing his musical side in a group with his sister.
He has lost a grandmother to type 2 diabetes and has an aunt who has been diagnosed with type 2 as well. Nevertheless, Dorian's career goals have not been hampered.
What message does Dorian want to share with those dealing with diabetes?
"Strive for perfection, but know you are human. Learn you, know you, work with you. Mistakes and missteps are human, but don't let being human be an excuse for being lazy. Make the maintenance of your diabetes fit your construct. If you are forgetful, set alarms to remind you of what you have to have to do. Know that life is our medicine, not just…