Clara Hale was much more than a mother, a wife and businesswoman. She was a great humanitarian, a champion of the principles of self-determination and a caregiver of all caregivers. Through her devotion to her own three children she was inspired to reach out to others in her community who were in need of nurturing. She's the founder of Hale House, one of the first facilities for addicted children. She eventually helped over 2,000 drug addicted babies and young children who were born addicted to drugs, children born with HIV, and children whose parents had died of AIDS. It was simple, she said; "hold them, rock them, love them and tell them how great they are."
Clara Hale was born Clara McBride on April 1, 1905, in Elizabeth City, North Carolina. She was raised in Philadelphia, Pennsylvania. Her father was killed when she was very young. When Hale was sixteen years old her mother passed away, leaving her completely orphaned. She finished high school on her own and then married Thomas Hale. The couple moved to New York. There her husband ran a business and went to college while Hale worked as a janitor. They were married only a few years when Thomas died of cancer, leaving the young widow with three small children to support.
Hale cleaned houses and continued her job as a janitor, laboring day and night to make ends meet. Eventually she abandoned those jobs to spend more time with her children, Lorraine, Nathan, and Kenneth. She opened her home for childcare, initially keeping the children while their parents worked during the day. The youngsters in Hale's care, many of whose parents worked as live-in domestics, became extremely attached to Hale and her family. They preferred to live all week at the Hale's residence and stay with their own families only on the weekends.
Children came and went from the Hale residence. Her own children grew to consider each newcomer as one more sibling. Hale told Parade's Tom Seligson, "My daughter says she was almost sixteen before she realized all these other kids weren't her real sisters and brothers. Everyone called me 'Mommy."' In 1940, Hale acquired a license to take foster children into her home. She reared some 40 members of this extended family into adulthood and sent each into the world armed with a healthy dose of self-esteem. In time, Hale's foster children grew up to have children of their own. She regarded them as her own grandchildren. Indeed, Hale raised so many children as her own that accounts of the size of her natural family vary from source to source, although most mention one daughter, one son, and an adopted son. What is known for certain is that her family fared well. Her daughter, Lorraine, earned a Ph.D. in child development and became the executive director of Hale House. Hale continued to provide foster care for over 25 years. When she retired in 1968 she could not have foreseen that her most notable endeavor, the founding of Hale House, was yet to begin.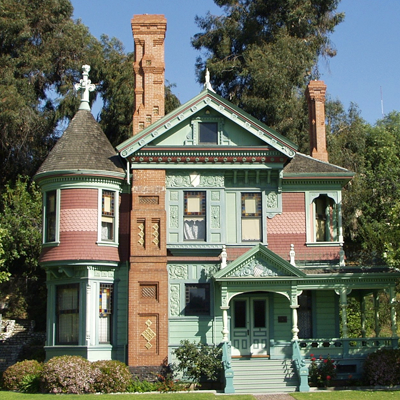 Hale's House started in 1969 when Clara Hale's biological daughter, Lorraine, brought a mother and child who were addicted to drugs to Hale's home. She later got a home license as a "child care facility" in 1970, called the Hale House. A few years later Hale purchased a larger building, a "5 story home so there could be more space and more room to fit more" and in 1975 she was able to attain a license in child-care. It was officially known as Hale House. After that time, Hale devoted her life to caring for needy children. She took in children, free of charge, who were addicted to drugs and helped them through their addictive periods. She would raise the children as if they were her own and once they were healthy she would help to find families interested in adoption. She took it upon herself to make sure the families were a correct fit and even in some cases turned families down if she thought they could not provide a good enough home for the child.
Hale was then 64 years old, but she could not refuse the desperate pair. Indeed, she had no choice when the mother disappeared while Hale made a phone call in another room and left the baby behind. Hale took the tiny baby girl and nursed her through drug withdrawals. The young mother had other children, and when she returned to Hale's residence, she brought the others and left them, too. Eventually she returned to take the children back. Hale sent the family off with her blessing and never charged a penny for her help. Within a few short weeks Mother Hale's apartment was packed from wall to wall with 22 drug-addicted babies. Some of them were abandoned; some were orphaned. As Mother Hale told the tale to Irene Verag of Newsday, "Before I knew it every pregnant addict in Harlem knew about the crazy lady who would give her baby a home."
Slowly the Hales (Clara, daughter Lorraine, and sons Nathan and Kenneth) allowed their lives to become virtually consumed by the effort to instill hope and to inject healing into the lives of addicted parents in Harlem. The dedicated family worked day and night to support their cause. Mother Hale kept the frailest of the infants in her own bedroom, cradling them and walking the floors all night when necessary to comfort each one through the painful experience of detoxification. The younger Hales took as many jobs as was necessary to bring in the funds to support the many, many children who came into their home. "It wasn't their fault they were born addicted. Love them. Help one another," Hale explained to others, as quoted in the Chicago Tribune….