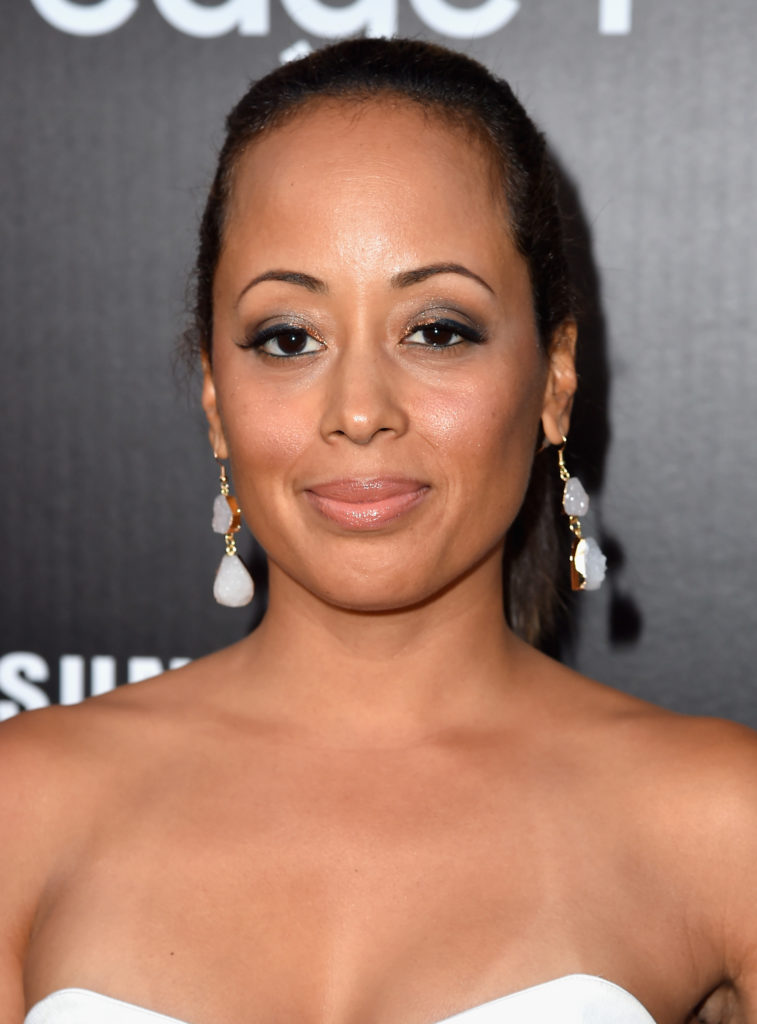 Essence Atkins, the beautiful actress who played in TV shows like Smart Guy, Half & Half, and even The Cosby Show found another hit in the now syndicated show, Are We There Yet? Atkins, who played mother Suzanne Kingston-Persons on the show, is a mom herself. And being a mom in Hollywood is something that Essence had to get used to: auditions, interviews, mommy duties and pretty much doing it all.
Now, at the age of 51, Essence is still growing and glowing. So many people are asking her secret. Here secret, she says, it's so secret at all.
"Part of what I understand has contributed to the longevity of my career is how I "show up," writes Essence on her Instagram. "I have taken inventory specifically of the last 20 years of being an actress and a lot of my work within this time frame could be classified as 'repeat business.' Meaning, I have been blessed to be invited back to collaborate with the same producers, directors, and creators frequently."
"I don't presume it's just because of my artistry as a storyteller but I believe, even more importantly, it's the spirit I find paramount to bring with me to the environment. A spirit of gratitude and collaboration preparedness and professionalism. There is a plethora of hefty amazing talent available in this business don't squander opportunity or inhibit someone else's by infecting the atmosphere with behavior that isn't 'fruitful.'"
View this post on Instagram
When it comes to her skin, the recipe is even simpler:
"Most days, when I am not at work, I don't wear any makeup at all," confesses Atkins. "However, when an occasion beacons and I decide to do my own face (instead of using a makeup artist) I don't contour, use foundation or powder."
With all that she has going on from scripts to auditions to being a mom, she still makes time for her community.
Volunteering for the Greater Than AIDS campaign, Atkins admitted that labor would have been the only thing to keep her out of the studio that day. "As I begin my own journey to become a mother, I recognize that the community is so important, and making sure that we look out for each other," said the A Haunted House movie star.
MUST READ: Phylicia Rashad's Letter To Her 21-Year-Old Self
Atkins then reflected on a 13-year-old honor student who had recently been denied admission to the Milton Hershey School in Pennsylvania because he was HIV positive. According to the school, the young boy was a "direct threat" to the other students. "These are the kinds of things that are happening 20 years after Ryan White that drive me to be a part of this," said Atkins.
Having started her career as a ballet dancer in New York, and growing up in the 1980s, when AIDS took a devastating toll on the arts community, Atkins is