When diagnosed with a kidney disease, the last thing you want to do is exercise. Your body is already working to filter your blood correctly, so the idea of pushing it further seems unideal. But, working out is actually recommended for those struggling with kidney disease. It can increase your strength and energy levels and aid in your everyday durability.
For the most part, exercise can be a good addition to your weekly routine. However, there are a few to be wary of that might cause you more harm than good.
Running
Excessive running, especially for a long period of time, might negatively affect your kidneys. Running requires intense breath control and enough nutrients to keep from dehydration.
When dehydration happens, your body pumps blood to the head and heart before reaching the rest of your organs. This process would neglect the kidney, thus making it difficult to be mobile and comfortable.
Walking around your neighborhood a few times or spending fifteen minutes walking on your treadmill is a great alternative to running.
RELATED: 15 Foods To Avoid When Your Kidneys Are In Trouble
Crunches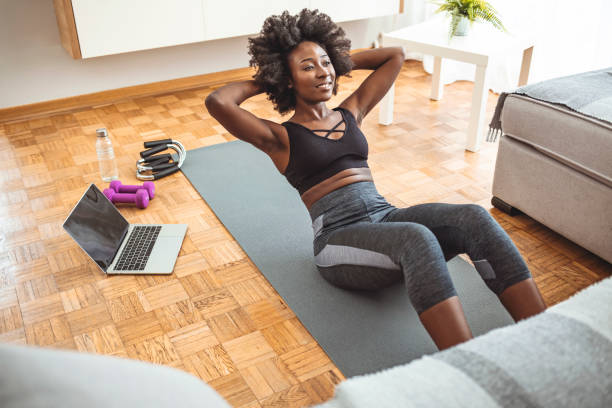 Though wanting to strengthen your core is a normal desire, sitting crunches can put more stress on your body. The form required to complete a crunch, whether it's bicycle crunches or sit-ups, can put a strain on your back and neck causing immediate or prolonged discomfort. Your muscles should feel charged and strong, not tight and cramped when doing workouts.
A great alternative for crunches is to hold a plank for twenty to thirty-second intervals.
Burpees
It's no surprise that this controversial exercise would be on the list. With the requirements to first, jump, then squat, then jump to a plank position, followed by a jump back to the squat, and finishing with a jump back up, the burpee is a menace of a workout.
The various positions, along with the fast-paced tempo they are usually performed at, can cause strain on