froth settle a bit. Pour the cacao hazelnut hug into your favorite mug and enjoy!
Cinnamon Pecan Milk
Serves: 5 cups
1/2 cup raw pecans, soaked for at least 5 hours
1/2 cup raw cashews, soaked for at least 5 hours
4 1/2 cups filtered water
1 teaspoon pure maple syrup or 2 pitted Medjool dates
1/8 teaspoon sea salt
1/2 teaspoon ground cinnamon
Directions: Drain the pecans and cashews, and lightly rinse them. Transfer the nuts to a blender along with the water. Blend this mixture on high for a full minute.
Set up a large bowl or measuring cup on the counter or on one side of your sink. Place a fine mesh strainer over your bowl. Pour the blended milk through the strainer into your bowl. Carefully return the strained milk to the blender pitcher. To the milk, add the maple syrup (or dates), sea salt, and cinnamon. Blend the milk on high for 30 seconds to combine.
Note: You can store the cinnamon milk in a clean glass jar in the refrigerator for up to one week.
Coconut Butter Hot Chocolate
Serves: 2 cups
1 ounce dark, dairy-free chocolate, roughly chopped
2 tablespoons cacao powder
2 tablespoons coconut butter
1 pinch of sea salt
2 soft Medjool dates, pitted
2 1/2 cups unsweetened, non-dairy milk
1/4 teaspoon vanilla extract
Directions: In a blender, combine the chocolate, cacao powder, coconut butter, sea salt, dates, non-dairy milk, and vanilla. Blend the mixture on high until the chocolate is scattered throughout and looks like tiny flecks. Then pour the chocolate mixture into a small saucepan. Warm the coconut butter hot chocolate on the stove over medium heat, whisking it frequently. When it's almost simmering, steamy, and frothy on the top, it's ready. Pour the coconut butter hot chocolate into mugs, grated chocolate on top and enjoy!
Sweet Potato Spiced Latte Shake
Serves: 1 cup
½ cup Silk unsweetened almond milk
½ cup unsweetened cold-brewed coffee
1/3 cup cooked sweet potato flesh (from about ½ of a small, roasted sweet potato)
1 frozen banana
1 teaspoon ground cinnamon
1/8 teaspoon ground ginger
1 inch of freshly grated ginger and nutmeg, to taste
¼ teaspoon vanilla extract or ground vanilla
3-4 ice cubes
Directions: In a blender, combine the almond milk, cold-brewed coffee, sweet potato, banana, cinnamon, ginger, nutmeg, vanilla, and ice. Blend on high until completely smooth and frothy, about 1 minute. Top with coconut milk yogurt or coconut whipped cream if you're feeling fancy!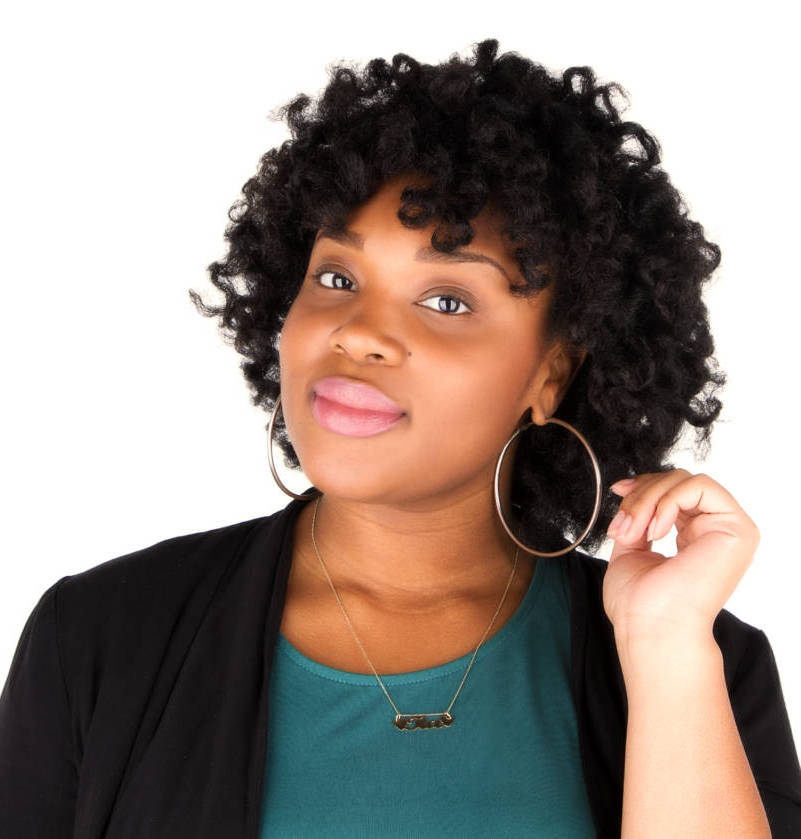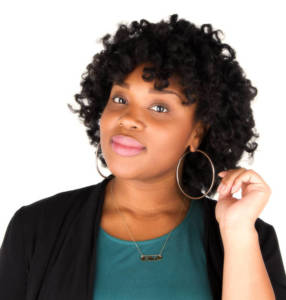 Tia Muhammad, BS, is an award-winning freelance content & media creative, copywriter, blogger, digital designer, and marketing consultant. She owns the boutique content and digital media company, jackieGLDN|studio.