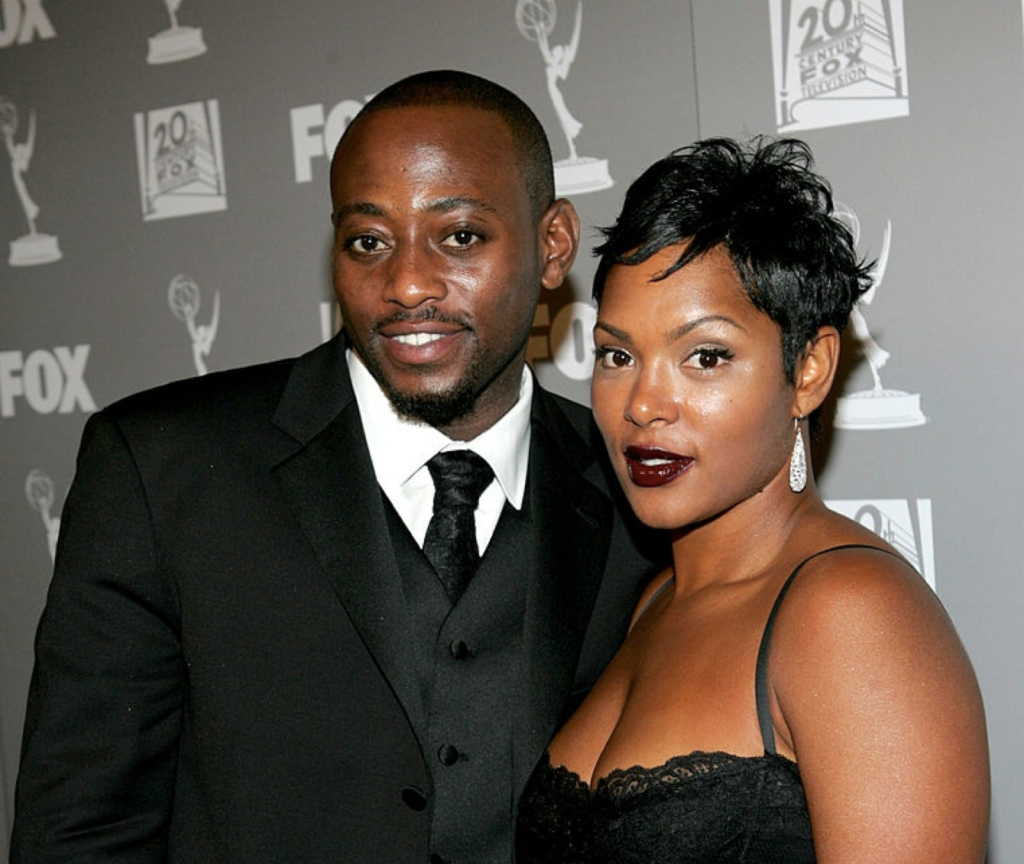 In 1992, shortly after graduating from high school, actor Omar Epps landed a starring role opposite the late hip-hop superstar Tupac Shakur in the film Juice. A year later, Epps was cast as a star running back in the college football movie The Program. From that, Epps played baseball star Willie Mays Hays in Major League II (1994).
Then used that opportunity to portray a collegiate track star in the well-received film about college and race, Higher Learning (1995).
Epps fanbase grew when he landed on the long-running doctor show, House.
Epps continued to portray the young, ambitious Dr. Eric Foreman on the series until it came to an end in May 2012, following six seasons. Epps's performance on the series earned him both the 2007 and 2008 NAACP Image Award for best-supporting actor in a drama series.
But behind all the movies, TV shows and awards you will see his true love: his wife Keisha of 17+ years.
Omar married singer Keisha Spivey (formerly of the all-female R&B trio Total) in 2006. The pair met and briefly dated in 1992. But their relationship didn't last, and Epps says that for years he thought of Spivey as "the one who got away."
Epps dated a few other women after they broke up, like his Love & Basketball co-star Sanaa Lathan, but each time, his mind and heart kept going back to Keisha.
After saying "I do" in the world of both Hollywood and the music industry, relationships can be hard. So when the two made it past 10 years, many started asking, what's their secret to staying together.
"For us, we just took breaking up off the table," confesses Epps. "That changed the whole dynamic of how we argue, solve problems, everything. It changes everything during the tough times."
"But I honestly still like my girl," Epps continues. "You can love someone but not like them. I still like her. I still have that cute and innocent type of love for her."
He and Spivey have two children, daughter, K'mari Mae (born in 2004) and son Amir (born in 2007). Epps also has…