When it comes to men's and women's weight, there are certain myths that we tend to perpetuate.
Like, men who are over 200 pounds need to look like this or that to be fit and a woman must be under 200 pounds and/or tall or she's fat — plain and simple, right? Well, wrong!
There are a growing number of women who are proving that your scale doesn't determine if your healthy or not.
Take a look at these beautiful women who are taking social media by storm and proving that healthy comes in all sizes–even the over-200 size.
Name: Candice Williams
Instagram: @UnendingBattle
Weight: 207 pounds
Candice says: "This just goes to show you at my smallest I still had the skin I had had no surgeries to remove the skin but I appeared and felt so much bigger then I do at a heavier weight.
What I like to get back to 200 yes just because I felt pretty comfortable at that weight but anything below that has been extremely hard for me to maintain. But that is my body.
That is my story. Some people may think 200 is still extremely big or overweight Lord knows the world and my doctors charts do haha but I am so much healthier today than even a year ago and I will continue to try to be even more healthier as I keep growing in maturity and age haha😜😘💓 I love you guys!"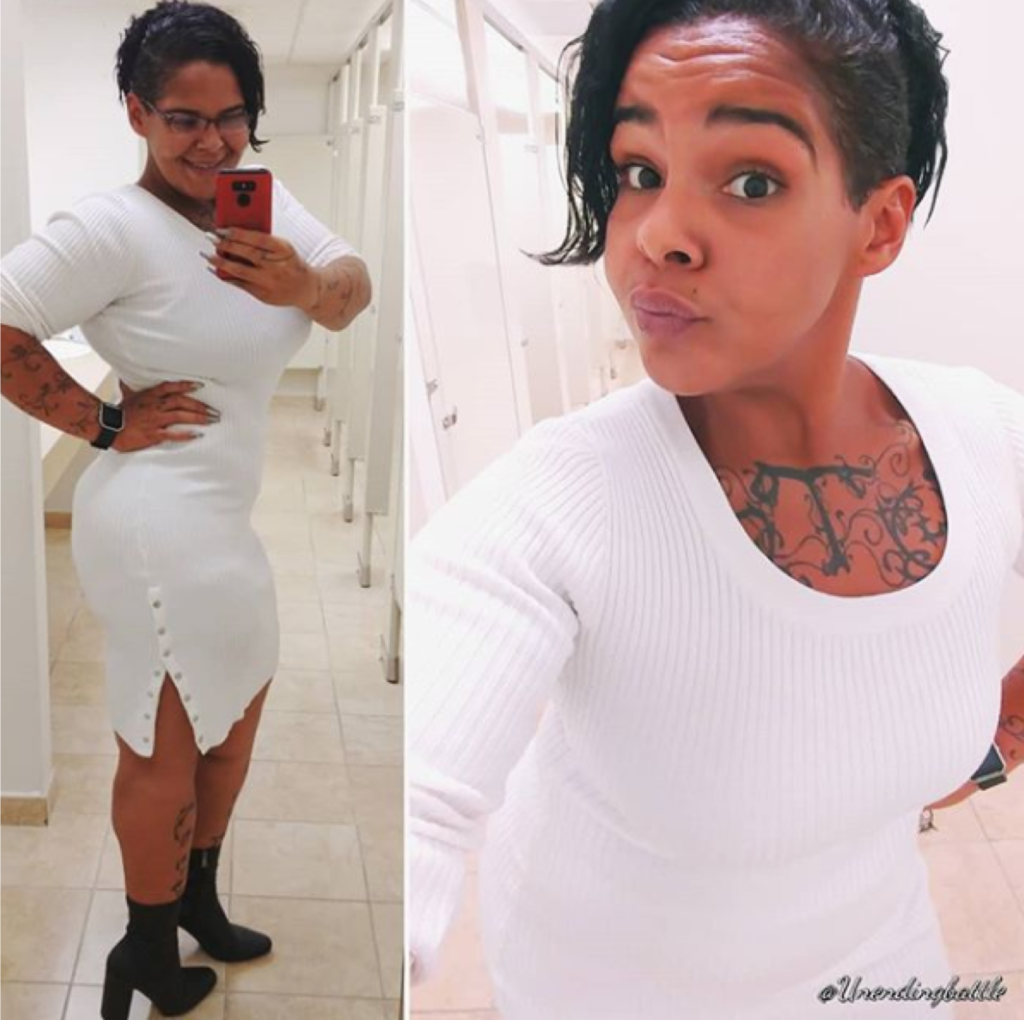 Renee Miller
228 pounds
Instagram:@mizz_200plus
Renee says: "Coming from size 24 was no easy task..but i got it done..many will discourage you….family may not want no part of your healthy eating habits..friends may not understand why you can't eat out like you used to..Spouse may discourage you by telling you he's not attracted to small women don't lose weight..You may go at this fitlife alone…I did…..but When I walk this staircase…..Know