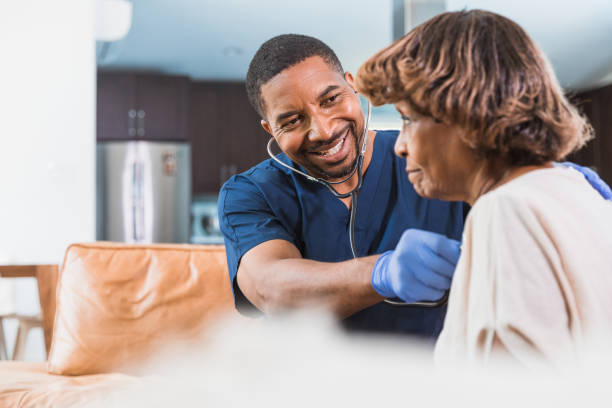 The autoimmune illness known as rheumatoid arthritis may, in some instances, be managed medically. In some cases, the treatment involves taking medication to suppress the immune system or having surgery to remove fluid that surrounds the lungs. In other cases, the treatment involves both of these approaches. If you have rheumatoid arthritis and are experiencing problems breathing for no obvious cause, you should contact your doctor as soon as possible to schedule an appointment.
RA & The Lungs
Rheumatoid arthritis (RA) is characterized by an inflammatory process that manifests itself not only in the joints but also in other organs and systems of the body, including the lungs, skin, eyes, digestive system, heart, and blood vessels.
RA-related lung complications are the most common extra-articular ("outside of the joints") symptoms of RA. They include pulmonary nodules (small growths in the lungs), pleural effusion (a buildup of fluid between the lung and chest wall), bronchiectasis (damage to the airways), and interstitial lung disease (ILD). Other RA-related lung complications include pleural effusion (a fluid buildup between the lung and chest wall), which can (ILD).
In point of fact, it is anticipated that one in ten people who have rheumatoid arthritis will acquire ILD throughout the course of their illness, making it just as lethal for patients with RA as congestive heart failure is for the general population.
What Is the Condition Known as Interstitial Lung Disease? The term "interstitial lung disease" describes a collection of lung conditions characterized by inflammation and scarring of the lung tissue.
Scarring occurs as a result of an overactive immune system attacking the lungs in patients who have RA-associated interstitial lung disease (ILD). Scarring that forms over time makes it harder for patients to breathe, and in order for them to restore function, they may need lung transplants.
RELATED: 14 Foods for Healthy Lungs and Improved Breathing
4 Ways RA Affects The Lungs
Rheumatoid arthritis has been associated with a variety of lung conditions, the most common of which include the following:
Scarring Within The Lungs
The development of scar tissue as a result of chronic inflammation (interstitial lung disease) may result in symptoms such as difficulty breathing, a persistent dry cough, weariness, weakness, and loss of appetite.
Lung Nodules
Rheumatoid nodules are a kind of small mass that may develop in