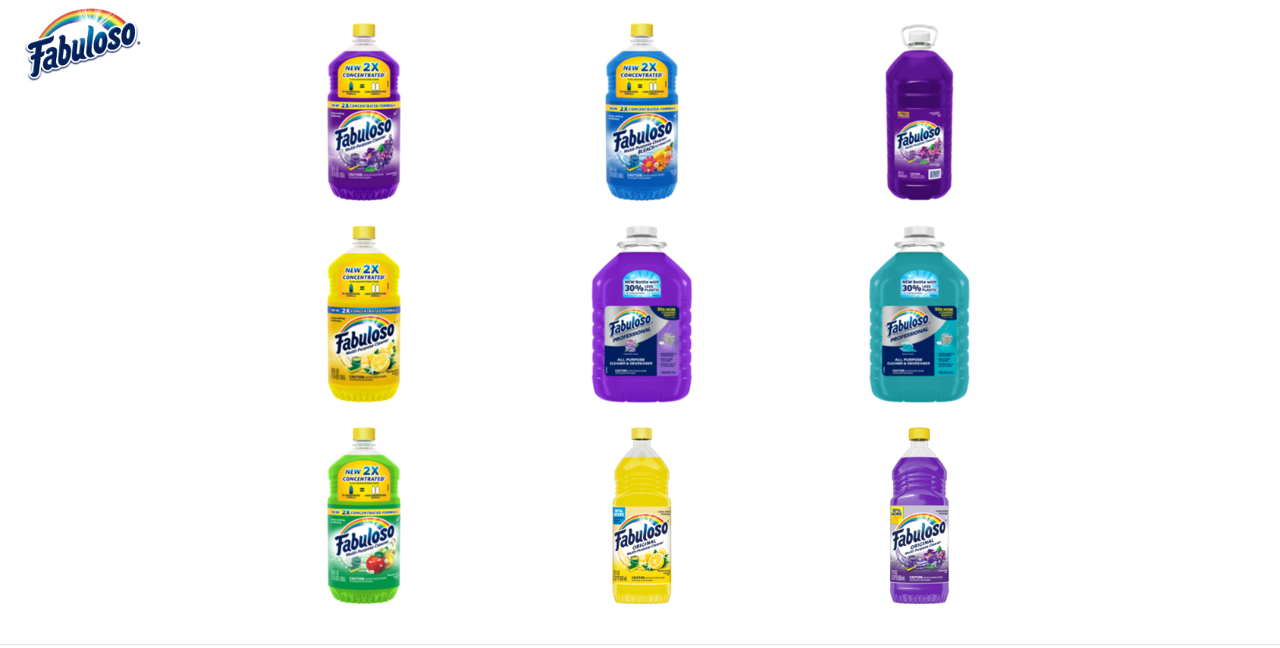 Once you find a household cleaning solution that you like, most people stick with that brand for years, even decades, studies show. But now, one of the most popular brands of cleaners is being recalled for something serious. Nearly 5 million bottles of Fabuloso multi-purpose cleaner have been voluntarily recalled because there's a "risk of bacterial growth," the company said.
"We are voluntarily recalling certain Fabuloso products because a preservative was not added at the intended levels during manufacturing," Fabuloso said in a statement on its official recall website. "With inadequate preservative, there is a risk of bacteria growth in the recalled products. The recalled products can contain Pseudomonas species bacteria, including Pseudomonas aeruginosa and Pseudomonas fluorescens, which are environmental organisms found widely in soil and water."
The recall includes several types of Fabuloso Multi-Purpose Cleaner that were produced from Dec. 14 to Jan. 23 and sold online, including Amazon.com, Dollar General, Family Dollar, The Home Depot, Sam's Club, Walmart, and other major retailers nationwide.
Consumers should immediately stop using the affected products, which you can find by checking the codes listed in the recall announcement.
To dispose of the product, consumers should keep it in its container and put it in the trash, the safety commission says. They should not empty the bottle before disposal.
Exposure to Pseudomonas aeruginosa, which is highly resistant to many antibiotics, can cause infections in the blood, lungs or other parts of the body in humans, according to the Centers for Disease Control and Prevention.
It can cause pneumonia, urinary tract infections, and wound, ear, and bloodstream infections. Those already with diseases, such as cystic fibrosis, HIV, diabetes, and cancer, may be at a higher risk for developing a P. aeruginosa infection due to a compromised immune system.
The safety commission also added that the bacteria can "enter the body if inhaled, through the eyes, or through a break in the skin."
The CPSC has urged consumers to immediately stop using the recalled Fabuloso products and contact Colgate-Palmolive Company for a full refund or a free replacement, noting that consumers should not empty the product prior to disposal.
Some of the affected products include:
Lavender Scent cleaners
Refreshing Lemon