(Photo by Elsa/Getty Images)
Former NFL pro and now celebrated Jackson State head coach Deion Sanders revealed that he had surgery to amputate two toes on his left foot following a bout with three life-threatening blood clots.
Sanders detailed his experience in his "Coach Prime" series, produced by SMAC Entertainment and Barstool Sports, which required a three-week stay at a Mississippi hospital. The amputation removed his big toe and second toe on his left foot.
Sanders spent the later part of the 2021 season in a wheelchair. His blood clot diagnosis led to the revelation that his family has a history of blood clots, and there was a risk that he would need to have his leg amputated from below the knee.
"They were first talking about the amputation of toes, then the amputation of my leg from knee down, and then they were trying to ensure that I had life." Sanders said. "… It's been a long journey. I am on the road back. But I am here and I am thankful."
While we don't know all the details of why the blood clots first formed in Sanders, diabetes can increase the risk of plaque buildup in the arteries, which can cause dangerous blood clots.
It is important to know the signs and symptoms of blood clots, so that you receive prompt medical attention. Nearly 80 percent of people who have diabetes will eventually die of clot-related causes.
Signs and symptoms of blood clots depend upon their location and whether they occur in an artery or a vein.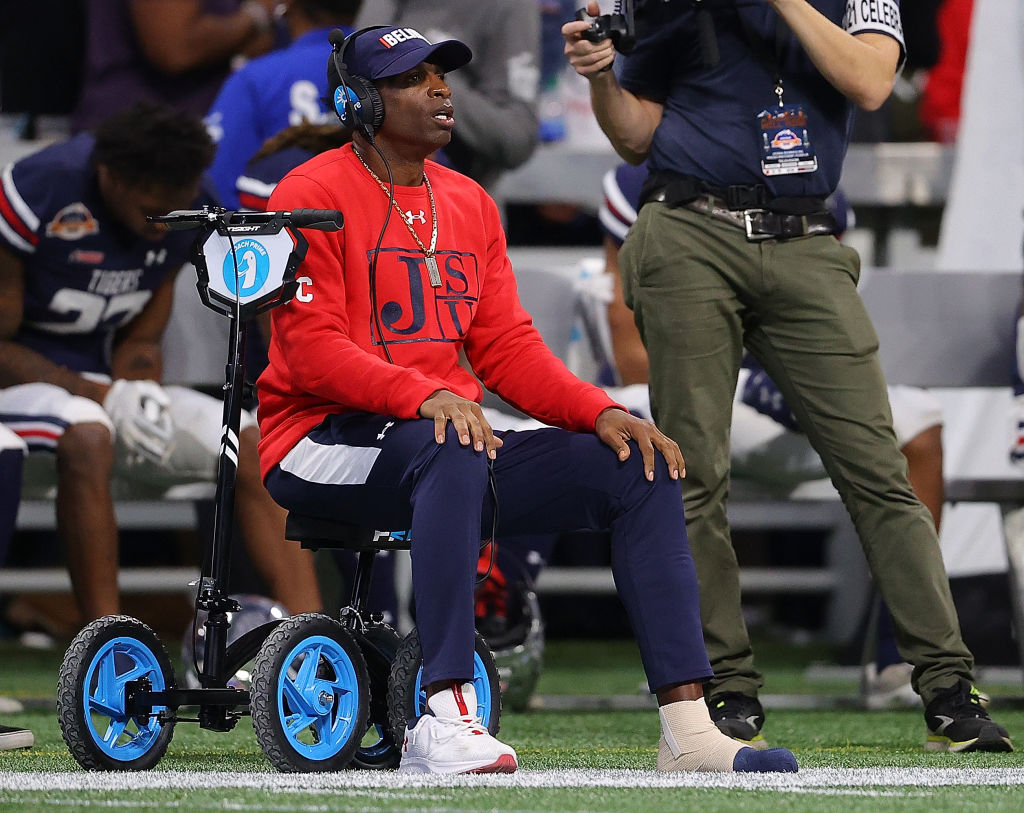 A blood clot in an artery that supplies blood to the heart or brain may result in:
– Heart attack
– Stroke
– Transient ischemic attack or mini-stroke

When blood clots occur in a vein, symptoms may include: