Cold and flu season has officially arrived. I'm sure you've been hearing the sniffles, coughs, and clearing of throats every few seconds, hoping you don't catch what everyone else around you has.
According to the National Institutes of Health, between 5 and 20 percent of Americans get the flu each year. While you may not be able to avoid the flu, there are many ways to aid in preventing the virus.
Tips to Prepare for Flu Season
1. Practice healthier living habits by eating more fresh whole foods, exercising regularly, and getting enough rest.
2. Keep your home and workplace clean by regularly disinfecting your surroundings.
3. Stay away from sick people.
4. Wash your hands.
5. Drink lots of water and stay hydrated.
6. Consider the flu vaccine.
While preparing for flu season, consider more natural ways to help decrease the risk of getting the flu or the common cold year-round by adding more immune-boosting foods to your everyday diet. The immune system is the body's defense against infections. Having a healthy immune system not only helps protect against the common cold or flu, but also serious illnesses like cancer.
In order to have a healthy immune system, you want to make sure your body is getting vitamin C. Vitamin C is known as one of the biggest immune boosters. It's an antioxidant that fights free radicals and fights to protect the body from serious illnesses.
RELATED: 5 Foods to Help Fight Back this Cold and Flu Season
Here are 4 immune-boosting foods to eat to lower your risk of getting the flu:
1. Elderberry
Elderberry is known as "nature's flu shot" and is packed with antioxidants and vitamins that boost your immune system, fight inflammation, and relieve nasal congestion. A study in Norway concluded that elderberry extract offers an efficient, safe, and cost-effective treatment for influenza.
2. Ginger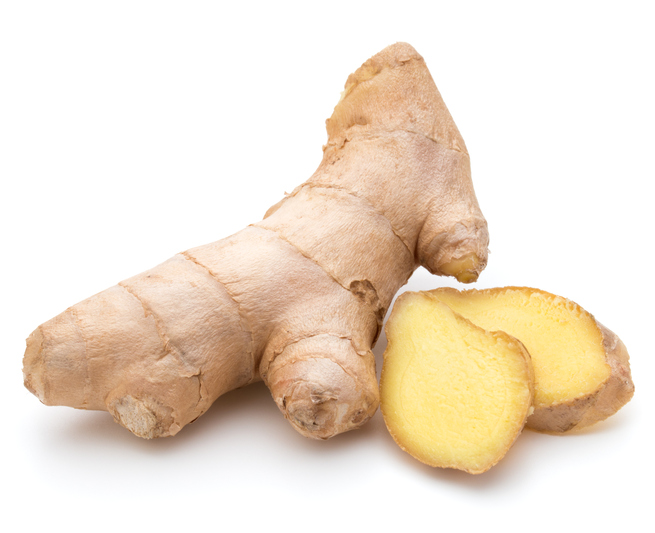 Ginger enhances immunity, breaks down toxins in the body due to its warming effect, helps cleanse the lymphatic system, and loosens mucus. Enjoy ginger tea as an energizing alternative to your daily coffee.
MUST SEE: New "Wet Sock" Remedy Beats the Flu?
3. Turmeric
Turmeric is known as a natural antibiotic and is one of the richest sources of antioxidants. It is antiviral, antifungal, and fights