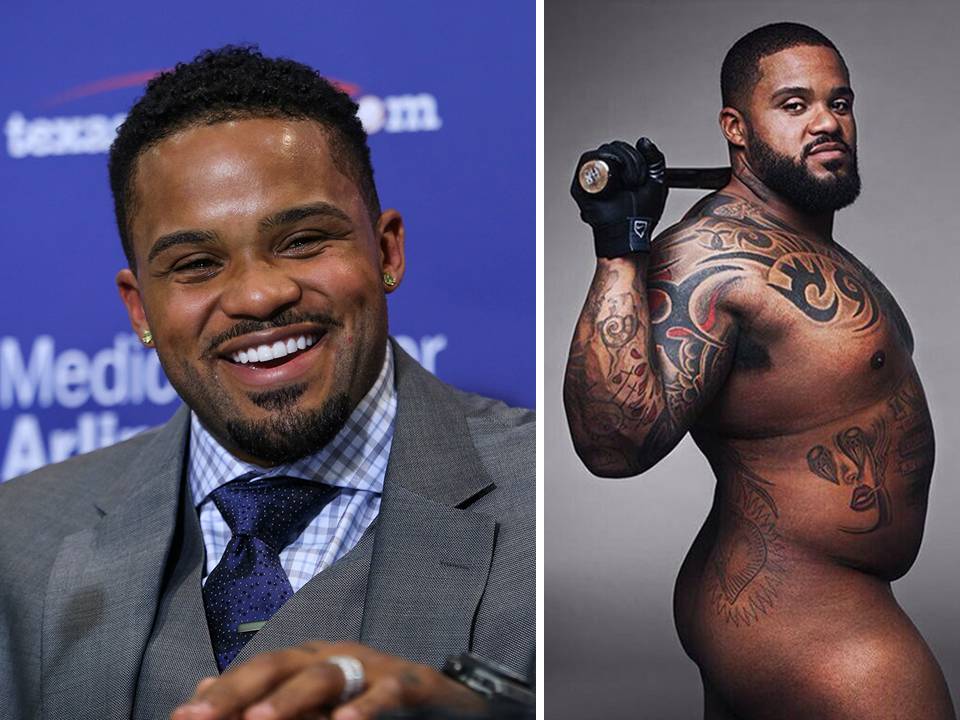 Most of the bigger, husky guys you see in entertainment and sports like Faizon Love, Warren Sapp and others are often looked beyond their size and accepted. But is the same true for women? Recently, ESPN published their annual "Body" issue where celebrities and athletes strip down nude and they capture it in print for all to see. Its tagline is "bodies we want" — part celebratory, part art, part drooling over bodies we used to have. Each year, the magazine takes heat for either being too objectifying or for perpetuating unrealistic body ideals in the same vein as the fashion layouts.
But this year, its sixth, the breakout star of the Body Issue is Prince Fielder, the chubby-cheeked first baseman for the Texas Rangers. Completely nude and clutching a baseball bat, Fielder, 5-feet-11-inches tall, made a distinct impression and had social media talking about #HuskyTwitter.
That made us realize: what's so BAD about being a big guy? Not a "fat" guy, but not a super muscular guy either–essentially, someone in between. In fact, we did an informal poll and have the following reasons why BIG GUYS are great:
1. Larger surface area so less heat loss in cold climates (*wink*)
2. Security! Less susceptible to attack by predators
3. Big guys rarely criticize your food portions. If you want that extra slice of pizza or that extra scoop of ice cream, he's not going to raise an eyebrow.
4. You know how women's magazines always claim that men prefer women with a little meat on their bones, because their bodies feel better to the touch? Turns out the reverse is also true. Heavier men are softer and more squeezable than skinny ones.
SIGN UP FOR OUR NEWSLETTER HERE!
5. A big guy's belly = your own personal, portable pillow.
6. Weighty guys never stress about diets or workouts. Less stress equals more enjoyment! Big guys instead spend their time tasting the pleasures of life. Like you!
7. Discovery of the two sides of a Big Guy: A large man can be somewhat menacing at times, but for many that know them, understand that they offer a sort of "gentle giant" personality that draw people to them. Think "big teddy bear."
All in all, whether you are big or small, enjoy the skin you're in. Prince Fielder sure does!
Visit the BlackDoctor.org Mens Health center for more articles.