Shopping for groceries can be an overwhelming task. With so many options and choices, it can be difficult to make the best decision when it comes to purchasing healthy and nutritious items. Unfortunately, some of the most common items on a shopping list are actually some of the unhealthiest! Some of the biggest culprits are sodas, bread, fried foods, and all sorts of junk food.
you can add to your shopping cart the next time you hit the aisles.
Avocados
Avocados are packed with healthy fats and fiber, making them a great addition to your diet. They are a source of monounsaturated fat, which studies link to reducing cholesterol and improving heart health.
Avocados can also help you feel fuller longer because they contain fiber, keeping you from snacking between meals. Also, avocados contain vitamins and minerals such as potassium and magnesium. Eating avocados may even help reduce inflammation in the body.
Almond Milk
This milk is a great source of nutrition and can provide multiple benefits to your health. It's rich in essential vitamins and minerals, including Vitamin D, and E, Potassium, Calcium and Selenium. This makes it a wonderful option for those looking for healthier dairy alternatives. Almond milk is naturally low in fat and calories, making it an ideal choice for those looking to cut back on their caloric intake.
Additionally, almond milk is high in protein and is a great source of healthy fats, making it a great choice for vegetarians or vegans. It's also naturally lactose-free, so it's suitable for people with lactose intolerance.
RELATED: 5 Items We Never Buy From The Grocery Store Anymore
Eggs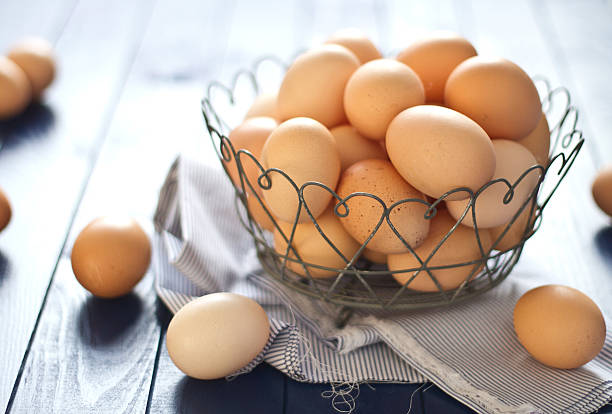 Eggs are also a great option for those looking for an excellent source of nutrition. They're undeniably one of the most nutrient-dense foods around, providing a wide variety of essential vitamins and minerals. Eggs contain high-quality proteins, healthy fats, vitamins A and D, B6, B12, Iron and Selenium.
They have been shown to be beneficial for healthy weight management, cognitive function, eye health, and reducing the risk of cardiovascular diseases.
Leafy Greens
Leafy greens are one of the healthiest foods you can add to your diet. Packed with vitamins, minerals and antioxidants, they are