…insulin production gradually decreases, eventually reaching a level of deficiency. Without enough insulin, glucose builds up in the bloodstream, leading to type 2 diabetes.
Treatment
The treatment of PCOS depends on your goals and may involve weight loss, diet, and medications. Losing weight, even a modest weight loss of 5%, can help treat the hormone changes and health conditions such as diabetes, cardiovascular disease or metabolic syndrome. Dr. Richardson says, "Overall, I try and educate women that are diagnosed with PCOS on how important diet and exercise is for their long-term wellbeing. Maintaining a healthy weight also improves fertility, helps regulate menses, and decreases fatty tissue."
From the dietary perspective Theresa Link, RD, CDE, a clinical dietitian at VirtaHealth.com, an online specialty clinic for reversal of type 2 diabetes, recommends treating insulin resistance. "I recommend reducing the very foods that increase insulin levels the most. These include foods with added sugars like sweets, desserts and sugar-sweetened beverages; natural sugars found in bread, grains, cereals, and high sugar fruits.
Increasing fat in the diet helps boost satiety, and fat has little to no impact on insulin levels," says Link. Studies show the type of fat in the diet is more important than the quantity. Choose healthy fats such as nuts, avocados and olive and canola oils.
Your doctor may recommend birth control pills to make your periods more regular. Birth control pills may also help reduce abnormal hair growth and acne. Another medication Glucophage – also called metformin, may be recommended to make your periods regular, prevent type 2 diabetes and help you lose weight.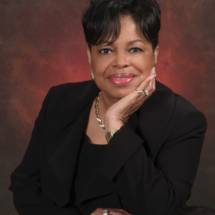 Constance Brown-Riggs, MSEd, RD, CDE, CDN is a registered dietitian, certified diabetes educator, national speaker and author of The African American Guide to Living Well with Diabetes.. She is a Dannon One Yogurt Every Day Nutrition Advisor.