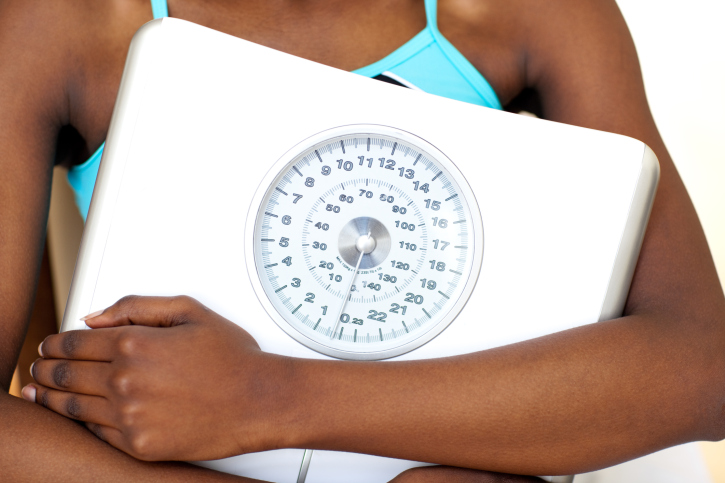 Body mass index (BMI) is a measure of body fat based on height and weight that applies to most adult men and women. It does not measure body fat directly. BMI is an inexpensive and easy-to-perform method of screening to identify possible weight problems for adults. Epidemiologists use BMI to calculate national obesity rates.
British Journal of Nutrition published a study that found the BMI formula, which is widely used to determine body fat, may not be accurate for non-Caucasian, multicultural populations. The current BMI categories state:
BMI Chart Women:
Underweight = 18.5
Normal weight = 18.5–24.9
Overweight = 25–29.9
Obesity = BMI of 30 or greater
"This scale was created years ago and is based on Caucasian men and women. It doesn't take into account differences in body composition between genders, race/ethnicity groups and across the life span," says Molly Bray, an associate professor of pediatrics at Baylor College of Medicine and lead author of a study at Baylor College of Medicine in Houston, Texas.
Bray states, "Non-Hispanic white women are not considered obese until they have a BMI of 30 or above. For African American, women the number is 32."
RELATED: What Is BMI & How Can I Calculate It?
African-Americans tend to have less visceral fat (fat around their organs) and more muscle mass. An African-American with a BMI of 28, considered overweight by the standard chart, may be as healthy as a Caucasian person with a BMI of 25. There are a lot of differences in BMI and health risk among multicultural groups according to Richard L. Atkinson, MD, a researcher and editor of the International Journal of Obesity.
For Black women in particular, here are five interesting aspects to consider regarding BMI:
Discrepancies in BMI may be due to variations in bone mineral content, hydration state and the density of lean mass in different ethnic groups.
Based on direct measures of body fat, such as dual-energy x-ray absorptiometry (DXA), researchers found that a Black woman may not be overweight or obese even though the BMI formula indicates that she is.
The statistical risk for disease; high cholesterol, diabetes and high blood pressure would increase at BMI of 30 /180 pounds in Caucasian women and at a BMI of 33 /198 pounds in Black women according to researchers.
According to researchers in the study Body Size Perception Among African American Women, 56% of overweight women (BMI 25 or greater) and 40% of obese women (BMI 30 or greater) did not classify their body size as overweight, obese, or too fat. The cultural threshold for overweight was determined to be about a BMI of 35, which is higher than the medical definition of ≥25.
Black women have the highest obesity prevalence of any demographic group and are more likely to underestimate their body weight than white women. According to new research from Rush University Medical Center, cultural norms for body size may prevent awareness among many Black women about the potential health benefits they and others in their cultural group might achieve through weight loss.
Why BMI Is Still Important For Black Women
BMI is not the only way to size up your shape. However, the BMI ranges are based on the relationship between body weight and disease and death, and knowing your number can be life-saving.
Overweight and obese individuals are at increased risk for many diseases and health conditions, including the following: