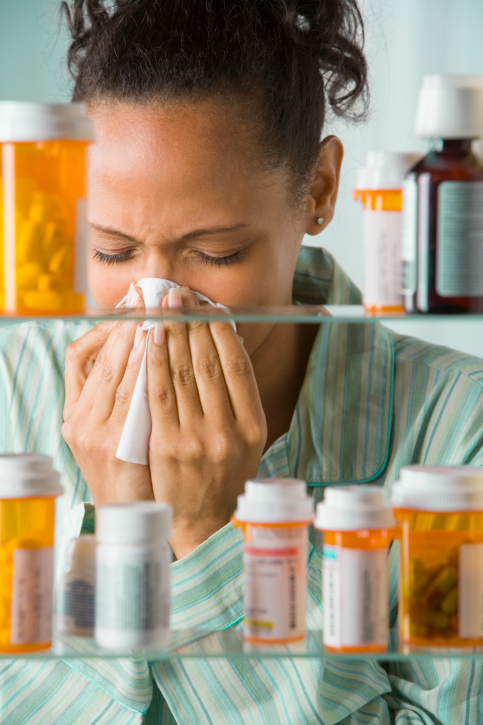 We've all been there before: the dreaded bloody nose. The two most common causes of nosebleeds (the medical term is epistaxis) are dry air (dry nasal membranes are more susceptible to bleeding and infections) and nose picking. But what's the best way to prevent and stop one when it strikes? Here are simple step-by-step instructions on how to stop the occasional yet oh-so-annoying nosebleed.
Lean forward slightly with your head tilted forward. This prevents the blood from flowing down the back of your throat. Swallowing blood can irritate your stomach and cause vomiting.
Firmly pinch the soft parts of the nose together using your thumb and index finger. Be sure to breathe through your mouth.
SIGN UP FOR OUR NEWSLETTER HERE!
Hold your nose for five minutes. Repeat as necessary until the bleeding stops.
Apply ice (wrapped in a towel) to your nose and cheeks. The cold temperature will constrict the blood vessels and help stop the bleeding as well.
To prevent bleeding from reoccurring, avoid blowing your nose or applying any other pressure to your nose for the rest of day or night. You can, however, apply a light coating of Vaseline or an antiseptic nasal cream inside your nose.
Contact your doctor immediately if your nosebleed lasts for more than 20 minutes, or the nosebleed follows an accident, a fall or an injury to the head or face.
You should also seek medical care if you experience nosebleeds on a regular basis or if you're taking blood thinners to prevent the formation of blood clots, such as aspirin or warfarin (Coumadin).
Visit the BlackDoctor.org Deep Vein Thrombosis center for more articles.