Comedian Martin Lawrence became a household name during the 1990's, establishing a Hollywood career as a leading actor, most notably in films like House Party, Bad Boys, Blue Streak and Big Momma's House. Lawrence's numerous film roles came after his own highly-rated, long-running television series named after him, "Martin." And now with the latest and final film of the Bad Boys series, Bad Boys for Life, Martin is living the good life!
But in 1996, comedian Martin Lawrence suffered a nervous breakdown. Lawrence was picked up by police for standing in the middle of a busy, mid-day Los Angeles intersection and screaming at cars. Although initially, he said it was due to exhaustion and dehydration, his behavior was symptomatic of a mental breakdown from stress attributed to relationship allegations and legal issues.
A nervous breakdown is a generic term used to describe someone who experiences a bout of mental illness that is so severe, it directly impacts their ability to function normally. The specific mental illness can span ranges of severity and include depression, anxiety, bipolar disorder, or schizophrenia, among others. It is basically observed as a sign that one's ability to cope with life or mental illness has been overwhelmed or "stressed out" by their normal life events, work or relationship issues. Often, people who suffer from the affliction are no longer able to maintain their social relationships with others and find it difficult to work.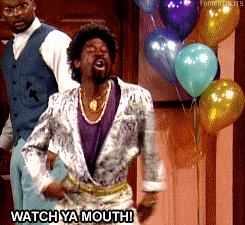 As a matter of fact, in his comedy special, Runteldat, Martin addressed the breakdown and those who used it to spread rumors. In response, he said "No one is immune to the trials and tribulations of life. No one."
In the video below, Martin goes into detail about what he's doing now to stay in shape and why his blood pressure is important to him now:
The stress of remaining a top comedian along with possible drug use were also attributed to the meltdown, but the legend…