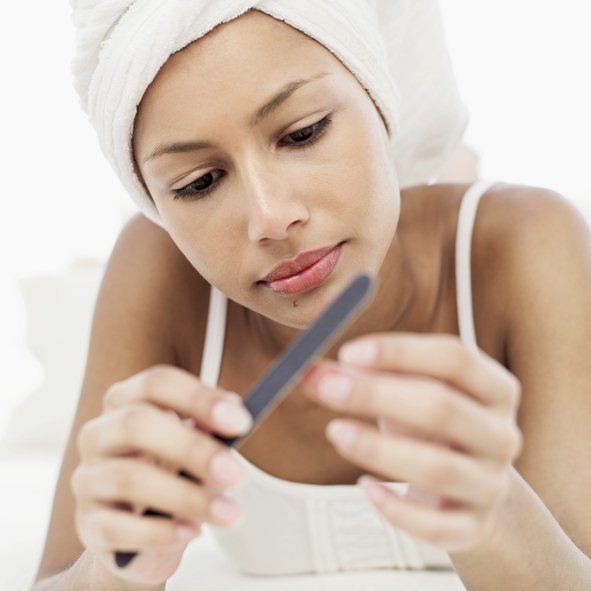 Whether you suffer from dry, chipped, cracked, or brittle nails, these common nail woes will put a damper on anyone striving to achieve pretty paws.
Over the years, experts have associated soft or thin nails with long-term use of acrylic nails, nail polish, nail polish remover, and aging.
Further research reveals brittle nails can also highlight underlying diseases, including hyperthyroidism, hypothyroidism, lung conditions, psoriasis, lichen planus, alopecia areata, eczema, anemia, fungal infection, and endocrine disorders, among others.
But wait, that's not it.
Other causes include dehydration, nutritional deficiencies, and even trauma.
And while the cards may seem stacked against us, overcoming dry, cracking or splitting nails is as easy as 1, 2, 3. For simple ways to treat brittle nails at home, take a stab at one of the following:
Blackstrap Molasses
First things first, iron deficiency can make your nails weak and brittle.
Make up for a loss of iron with blackstrap molasses, a great source of vital vitamins and minerals, such as iron, calcium, magnesium, and vitamin B6.