NREM (non-rapid eye movement) sleep. Then we go into deeper, REM (rapid eye movement) sleep.
We cycle through these phases 3-6 times a night, when uninterrupted.
But when you wake up in the middle of the night, your body has to start the phases again from scratch. It can take you up to two hours to achieve deep sleep again once you wake up. This means that if you wake up during the middle of the night, you're getting significantly less deep REM sleep.
To preserve the quality of your sleep and to make sure you're getting the most out of it, avoid waking up during the middle of the night if at all possible.
Remember, when you sleep, your body goes to work to repair itself.
Tip #1 – Make sleeping 7-8 hours a night a priority
You may think that the first tip would be a certain exercise or food, but no, sleep is a major player when it comes to your abs.
Your sleep cannot be an afterthought in getting six-pack abs. It's critically important, and getting enough sleep needs to be one of your major exercise goals. Consistently getting enough sleep is just as important as consistently working out, or consistently eating right.
This is one of the big differences between those who have a six-pack and those who don't. Men and women who have six-pack abs treat their sleep seriously, while those who don't have six-pack neglect it then get frustrated when they don't get the results they want.
How to Have a Social Life When You're Trying to Stick to Your Diet
It can be a bit of a challenge to maintain a social life when trying to stick to your diet, but it's not impossible. I've had this conversation with my clients numerous times. If you're a very social person or just like to go out occasionally with friends or family, have no fear, you don't have to stay at home.
RELATED: Get Summer Body Ready With This Arms & Abs Workout (VIDEO)
There are several things you can do to stay on track which I will discuss in a bit. If it's a work luncheon or party you're worried about, that can be managed as well. It's important to research, plan, and in some cases take the initiative. It might seem a bit overwhelming thinking about how to partake in the festivities because you're not sure how to stay on track or make healthy choices. Here are some things you can do to avoid that:
Review menus before you go out. See what your options are that way you won't be totally surprised and can figure out what you can and can't have. If there doesn't appear to be many options, eat a light snack or light dinner at home beforehand. If that's not an option and the event is after work, then have something light while at the office. Having a salad works great.
If the party is taking place at a restaurant, ask the person who planned the menu what is being served. You might be able to ask if the restaurant can make special accommodations (maybe at your expense). If the party is at the office that might be easier because then you can bring a dish that you can have.
RELATED: Here's The Secret To A Flat Tummy & Sexy Abs (No, It's Not Crunches!)
If your Girls Night Out is coming up and the restaurant that was chosen doesn't look like it will work, ask your friends if you can pick the place. That will take some of the pressure off you and maybe them. You never know, your friends might like your choice even better.
If your get together is at someone's home, offer to bring one of your favorite dishes. You may want to bring a couple of dishes that are safe for you to eat. If you're hosting, you can give options. Ask your guests if they can bring a dish or if they like to cook, ask if they can bring their favorite dish with a healthy twist. This might encourage them to discover healthier options. It becomes a win-win.
This doesn't only apply to foods but can work for desserts, cocktails, etc. With a little research and planning, you can avoid the guilt, nix the idea of not going out altogether or worry that your friends won't invite you out. As always, make sure to drink plenty of water. That will keep your appetite at bay and you won't have to worry about overeating.
Enjoy!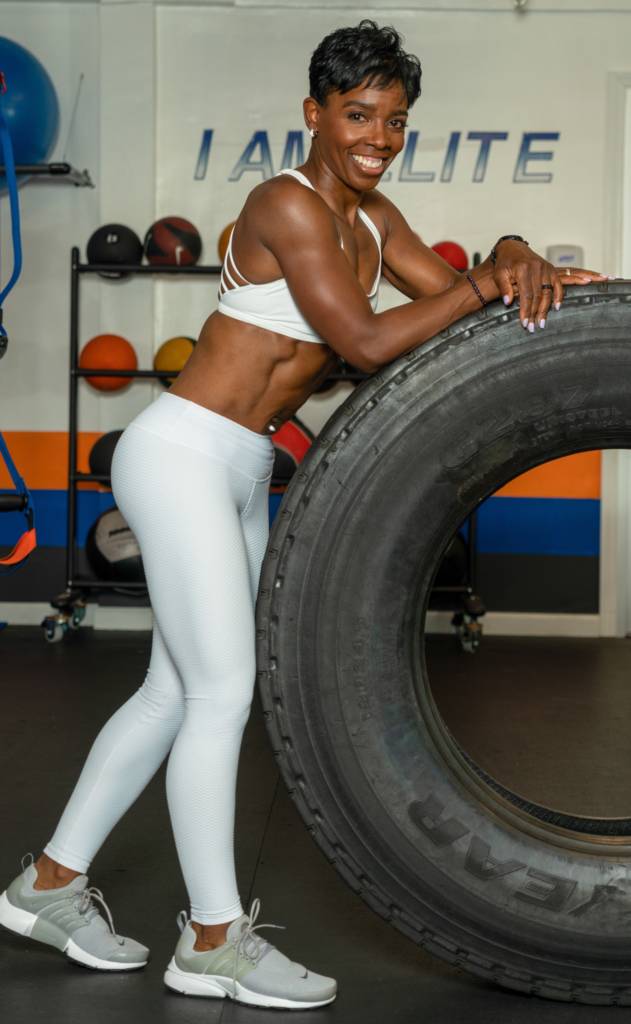 Jaena Mebane, a graduate of Fordham University-B.A., Fitness Professional, Bodybuilder and creator of GLUTEUS FABULOUS. My motto is "Inspiring Others to Live a Healthy Lifestyle, Mind, Body, and Soul." You can find me on Instagram @gluteus_fabulous